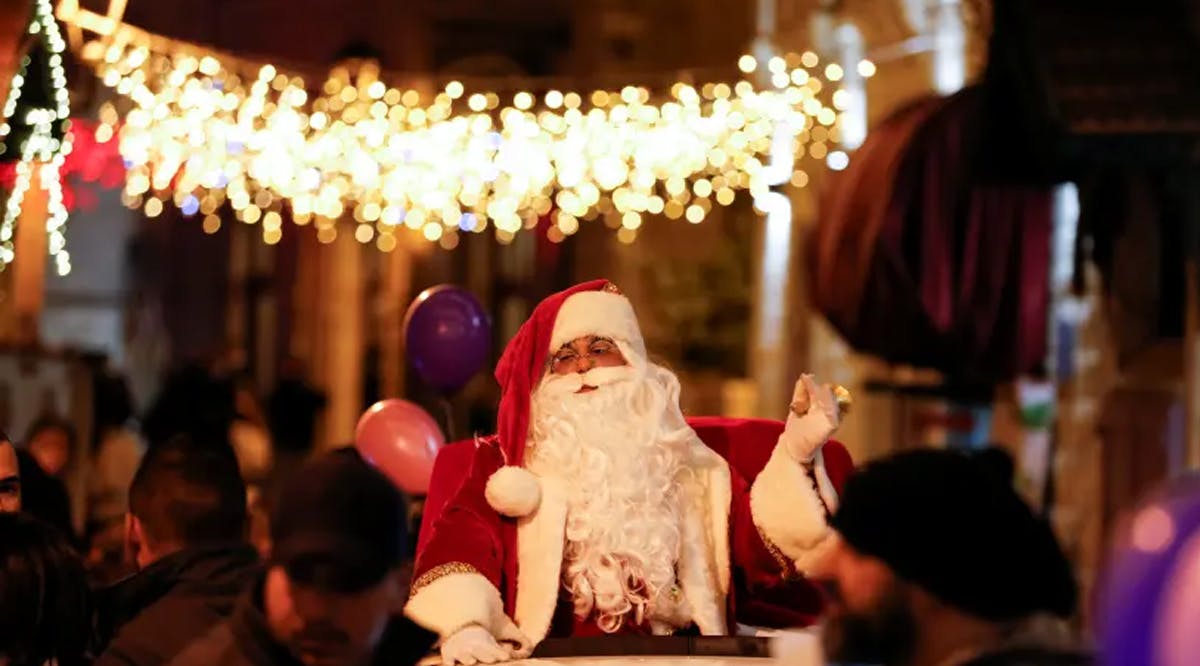 Palestinian Christians in Bethlehem Fight PA over Christmas Festivities
The Palestinian Authority has been forced to call off a press conference that was supposed to take place in Ramallah the previous week, regarding the upcoming Christmas festivities, after protests by the Bethlehem Municipality and Christian leaders.
Several Christian residents of Bethlehem accused the PA of attempting to "hijack" their holidays and marginalize the city's role in organizing and overseeing the celebrations. Announcements about Christmas festivities have always been made from Bethlehem, they said. The dispute between Bethlehem and Ramallah over Christian holidays is unprecedented.
Several Christians took to social media to express outrage over the PA's attempt to shift attention from Bethlehem to Ramallah ahead of Christmas.
"Who gave the Palestinian Authority the right to hijack our holidays?" asked a Christian businessman from Bethlehem. "Our city is the only party authorized to do so. This is extremely ridiculous."
A Christian tour guide from the town of Beit Jala, near Bethlehem, said: "Jesus was born in Bethlehem, not Ramallah. What the Palestinian leadership is doing is an insult not only to Bethlehem but to all Christians." (JPost / VFI News)
"Praise the Lord. Praise God in His sanctuary; praise Him in His mighty heavens. Praise Him for His acts of power; praise Him for His surpassing greatness." - Psalm 150:1-2
The suggestions, opinions, and scripture references made by VFI News writers and editors are based on the best information received.

Want to see more from VFI? Follow us on Facebook! Our official Facebook name is Vision for Israel. Follow us there and please hit "like" if you like us.