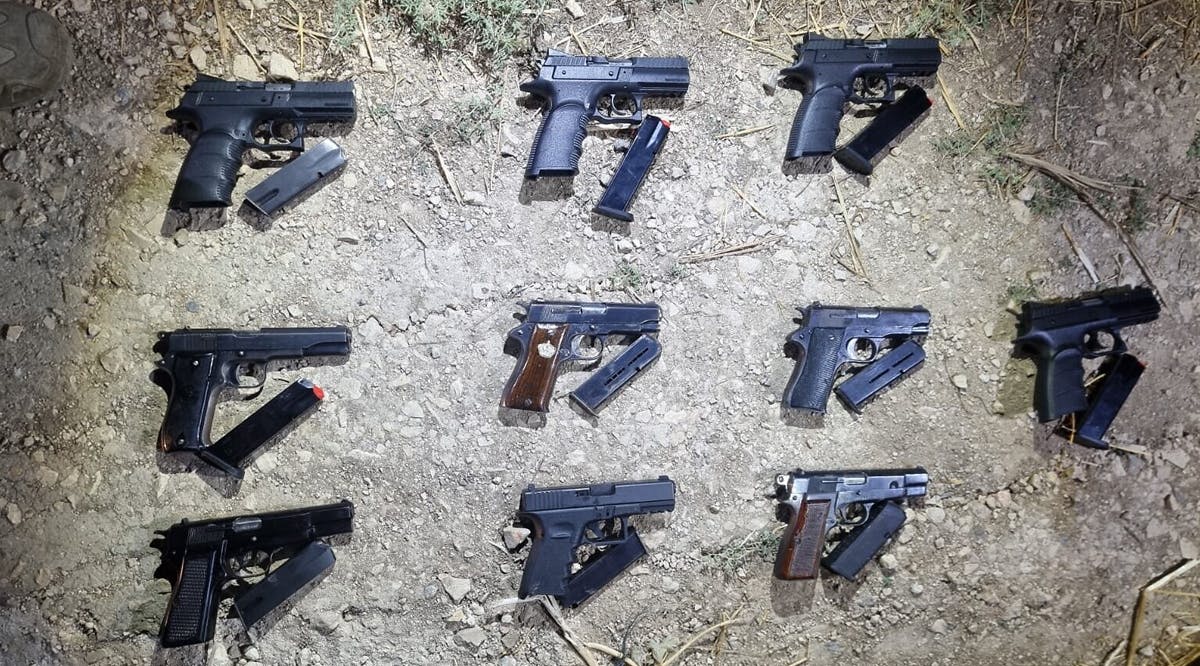 Israel Seized 300 Illegal Weapons on Egyptian, Jordanian Borders in 2022
Security forces have seized an estimated 300 weapons on the Jordanian and Egyptian borders this year, a report released on Sunday, August 28, said. In addition, more than 2,100 kg. of drugs (over 4,600 lbs.) have been seized along the borders.
How did Israeli security forces do it? The drug haul, worth around NIS 135 million, involved 40 thwarted smuggling attempts. In addition, 18 thwarted attempts to smuggle ammunition across the Jordanian border resulted in the seizure of some 300 weapons.
An IDF statement said these numbers "reflect an increase in the scope of the attempts to smuggle drugs and weapons into Israeli territory, alongside a significant increase in the scope of countermeasures.
"Our forces will continue to act... to maintain the security of the residents of the south, alongside strengthening the necessary partnership with other security bodies in the region."
In all of 2020, NIS 150m. worth of drugs were seized, and in 2021, NIS 209m. (JPost / VFI News)