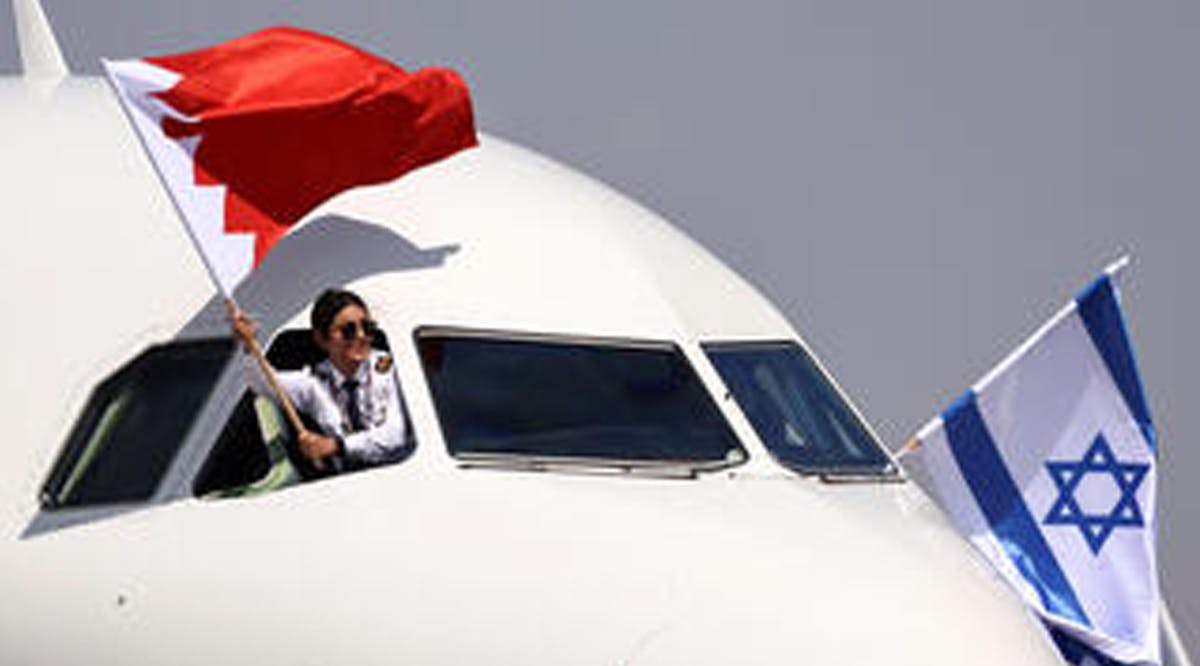 First Commercial Flight between Israel and Bahrain Lands at Ben Gurion Airport
The first commercial flight between Bahrain and Israel landed Thursday, September 30, at Ben Gurion airport near Tel Aviv, a year after the US-brokered normalization of ties between the countries. Gulf Air flight GF972 touched down at Israel's main airport shortly after Foreign Minister Yair Lapid began a landmark visit to Manama, where he will open the Israeli embassy.
Crew members waved the flags of Bahrain and Israel from the cockpit windows of the passenger jet when it landed. Passengers include the heads of Gulf Air and a Jewish chef named Alex, who owns a restaurant in Bahrain and flew to Israel to see his mother and two sisters.
The flight kicked off a new regular Tel Aviv-Manama route that will include two weekly flights in each direction, on Mondays and Thursdays. Prices start at $199 including baggage.
The Bahrain flight and Israel's first bilateral ministerial visit to the Gulf country are part of a thaw in regional relations after the United Arab Emirates, Morocco and Sudan also agreed last year to establish ties with Israel under agreements known as the Abraham Accords.
Lapid landed in Bahrain earlier Thursday for the first ministerial visit to the island kingdom since relations were formally established. He was set to open Israel's embassy in Manama later in the day, and to sign agreements on water, environment and sports.
Lapid was received on the tarmac by Bahrain's Foreign Minister Abdullatif al-Zayani.
Lapid and Zayani met again later as part of the official diplomatic dialogue the countries agreed upon in 2020. The two discussed ways of developing bilateral ties further, especially the security, economic, and civil society relationship.
"Thank you for the opportunity to be here today, and to take this step together in building our relations," said Lapid, "in a model of coexistence and cooperation between cultures and between faiths."
Prime Minister Naftali Bennett met on Sunday, October 3, in New York with both Zayani and UAE Foreign Minister Khalifa al-Marar on the sidelines of the UN General Assembly. Bennett told Zayani that he was looking forward to meeting with Bahrain's King Hamad bin Isa Al Khalifa at some point in the future.
Since becoming foreign minister in June, Lapid has also visited the United Arab Emirates and Morocco, two countries that Israel has normalized relations with over the past year. (TOI / VFI News)
"God, we ask that you bring only honest, strong diplomatic relationships to Israel, and protect Your people from any deceit or harm."