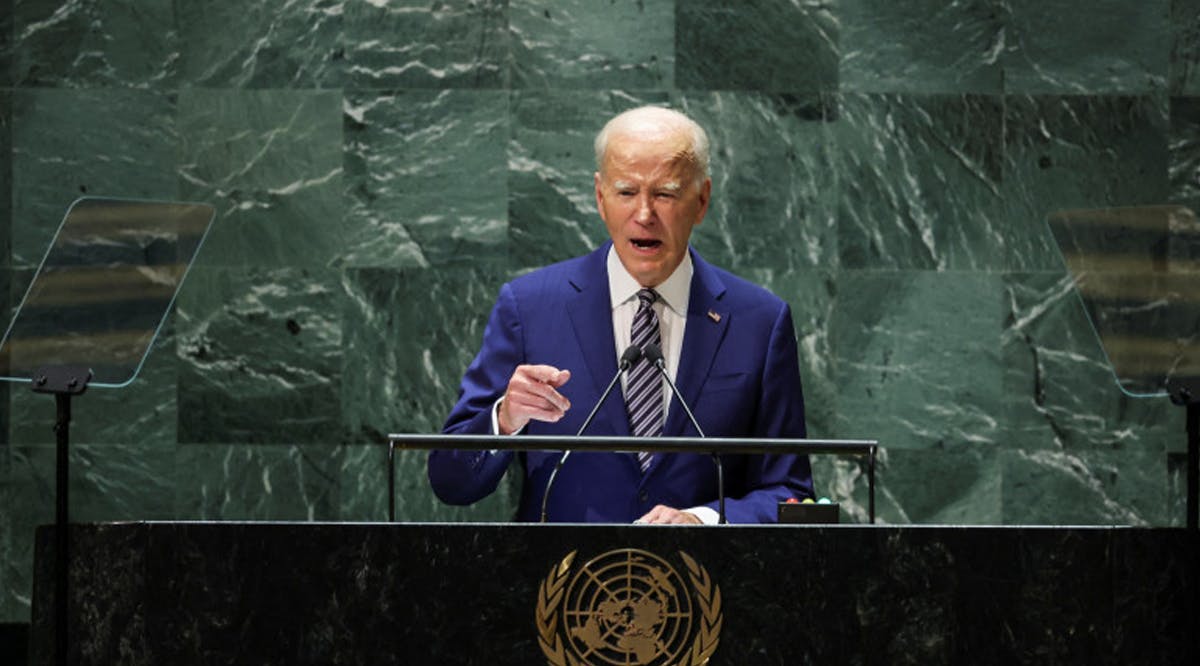 Biden: US to Work for Israeli Normalization and Two States
The United States plans to seek both the normalization of the Jewish state with its Arab neighbors and a two-state resolution to the Israeli-Palestinian conflict, US President Joe Biden told the United Nations on Tuesday, September 19.
"Israel's greater normalization and economic connection with its neighbors delivering positive and practical impacts even as we continue to work tirelessly for just and lasting peace, for Israelis and Palestinians, two states for two peoples," he said.
He spoke in advance of his highly anticipated meeting on Wednesday morning with Prime Minister Benjamin Netanyahu on the sidelines of the UNGA's weeklong event that draws heads of state and governments from many of the UN's 193 member nations.
Biden referenced specifically the new energy corridor the US announced that would link Europe to India through the Middle East, touching Israel, Jordan, Saudi Arabia, and the United Arab Emirates.
Biden hinted that the partnerships the US is helping foster between Israel and its neighbors have little to do with Iran's nuclear threat. However, he also warned that the US would work to ensure that "Iran never acquires nuclear weapons." (JPost /VFI News)
"God, we pray that Prime Minister Netanyahu will have a significantly positive impact while in the US and that Israel's requests and stances will be taken seriously. We hope that both leaders will prioritize the security of the Middle-Eastern citizens and will proceed to take all necessary action to achieve that."