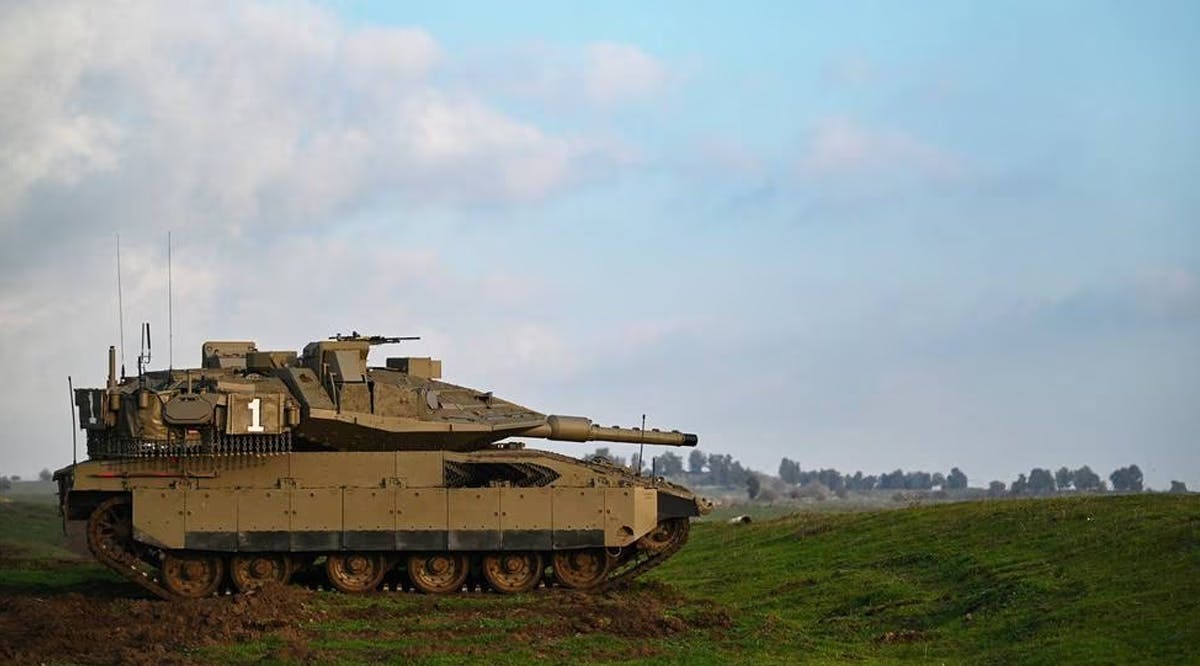 IDF Unveils New 'Barak' Tank
The Defense Ministry and IDF on Tuesday, September 19, unveiled for the first time the new 'Barak' tank.
The joint statement reads: "Sensing and front-end processing capabilities based on artificial intelligence, the ability to reveal the enemy and create targets for combat troops on the battlefield, full combat in closed ranges based on 360-degree peripheral observation and a "pilots" helmet for the commander, multi-touch screens, advanced operation controllers, adaptation to changing combat situations and improved survivability - these are just some of the capabilities of the new tank that was recently brought to service in the IDF."
Minister of Defense Yoav Gallant said: "It is very meaningful that during the period when we mark 50 years since the 'Yom Kippur War', and the heroic battles fought during this war by the soldiers of the Armored Corps in defense of our country -- we receive further proof of the relevance and power of the tank as an essential tool."
The exposure, operation, and processing capabilities of the Barak tank will cause a dramatic change on the battlefield. It will enhance the capabilities needed to expose an enemy and will enable combat against an enemy with a low profile and in all combat situations on the current and future battlefield, against the set of threats that exist for the maneuvering force.
The Barak will be equipped with a commander's sight and a gunner and with continuous and up-to-date intelligence collection, fusion, and sharing capabilities. It has capabilities and means to close circles of fire between all the forces fighting on land and in the air, in a way that will reduce time and increase accuracy in battle. (INN / VFI News)
"For the Lord your God is the one who goes with you to fight for you against your enemies to give you victory." - Deuteronomy 20:4