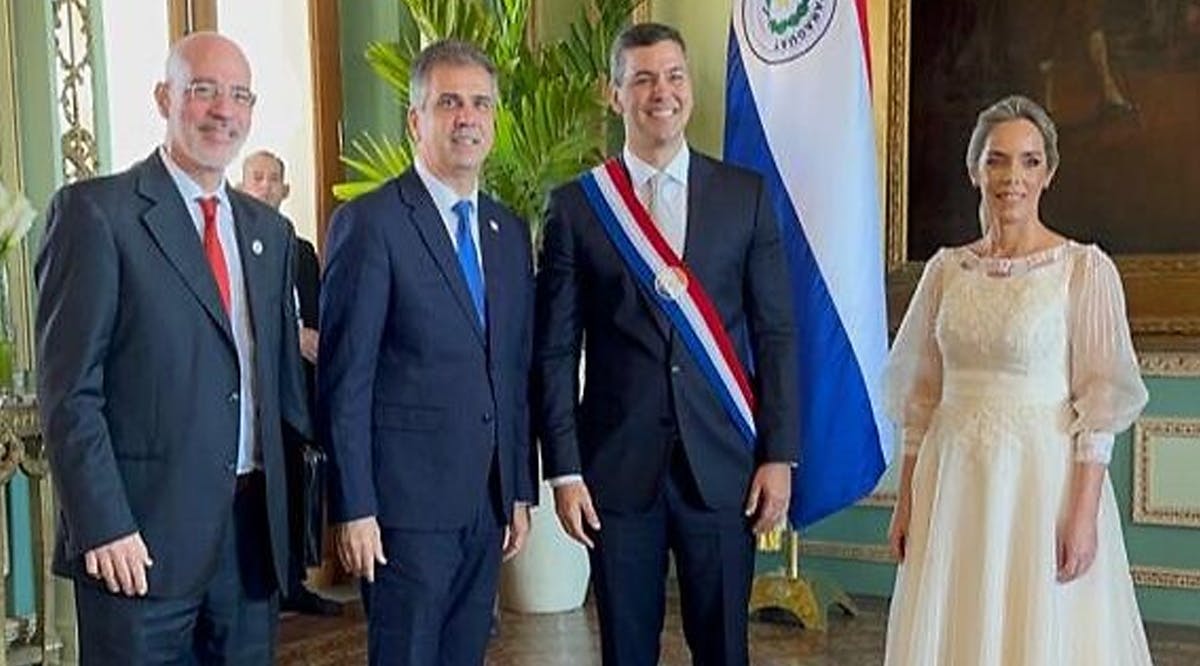 Paraguay to Open Embassy in Jerusalem
Paraguay plans to move its embassy in Israel to Jerusalem, Paraguayan President Santiago Peña told Prime Minister Benjamin Netanyahu, Israeli media reported.
The embassy, which is expected to open at the end of 2023, will be reciprocated with the opening of an Israeli embassy in the Paraguayan capital of Asuncion.
In 2018, Paraguay's outgoing president Horacio Cartes announced that his country would open an embassy in Jerusalem, following similar moves by the US and Guatemala.
But the embassy was moved back to Tel Aviv after just five months by Cartes's successor Abdo Benitez, who said he hadn't been consulted in the original decision and indicated that it harmed efforts to maintain a more neutral approach to the Israeli-Palestinian conflict. (JPost / VFI News)
The suggestions, opinions, and scripture references made by VFI News writers and editors are based on the best information received.

Want to see more from VFI? Follow us on Facebook: https://www.facebook.com/visionforisrael and hit "like" if you like us!