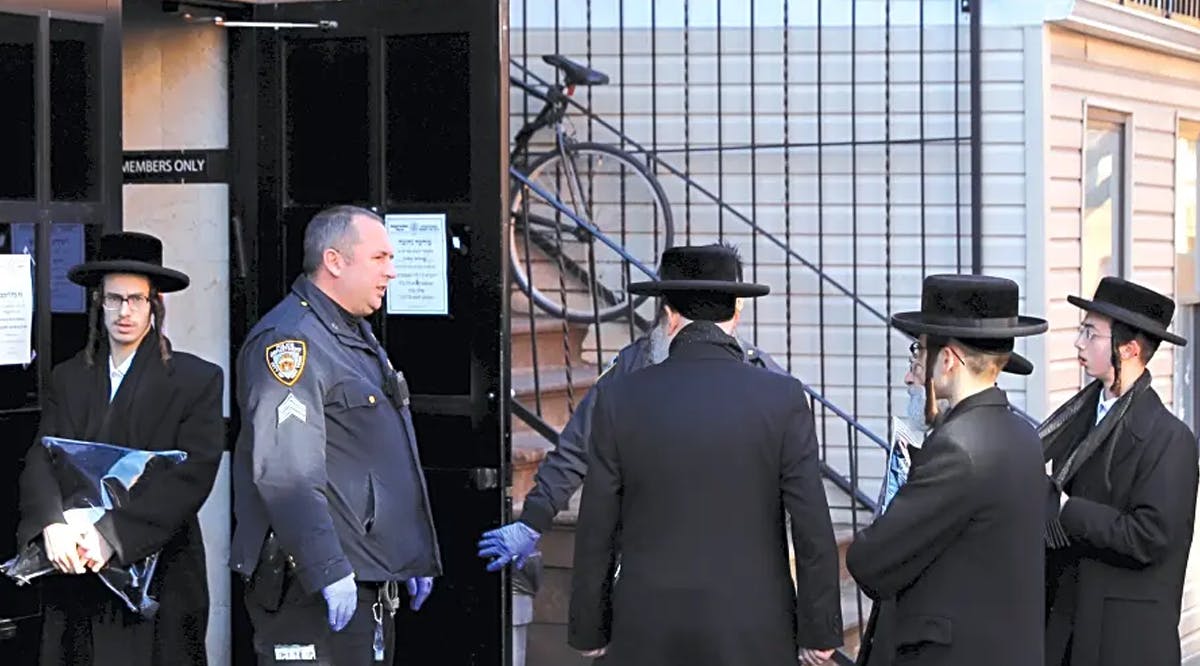 In NYC, Hate Crimes up 196% from 2020 to 2021, Antisemitic Incidents up 24%
Hate crimes increased 196% in New York City from 2020 to 2021, the Anti-Defamation League reported Wednesday, June 1.
"Jews were the most targeted group in the city, accounting for 40% of hate crimes," the ADL Center on Extremism and the Community Security Initiative (CSI) said in a report.
There was a spike in antisemitic incidents during the May 2021 Israel-Hamas war. "During this time, incidents motivated by anti-Zionist sentiments included assault, arson threats, and harassment," it said.
It also found that New York ranks No. 7 in the country "for white supremacist propaganda efforts, with recent actions carried out by organized hate groups including Patriot Front, New Jersey European Heritage Association and White Lives Matter."
"The ongoing threat of extremist activity in New York State also includes a threat of violent extremism from foreign terrorist organizations, Islamist extremists and racially motivated violent extremists, all of whom promote antisemitic worldviews and regularly incite violence, targeting Jewish synagogues and community buildings," the report said.
The ADL and CSI urged elected officials and law enforcement to take "a series of steps to address rising extremism and the increasing threat of domestic violent extremism."
They called on state officials and the governor to double the New York Hate Crimes Grant Program's funding from $25 million to $50m. "to fund approximately 1,000 projects across the state and to launch a commission on antisemitism that views the issue from the lenses of civil rights, intelligence, and law enforcement, and to create recommendations for comprehensive, whole-of-government responses to the challenge." (JPody / VFI News)
If anyone says, "I love God," and hates his brother, he is a liar; for he who does not love his brother whom he has seen cannot love God whom he has not seen. - 1 John 4:20