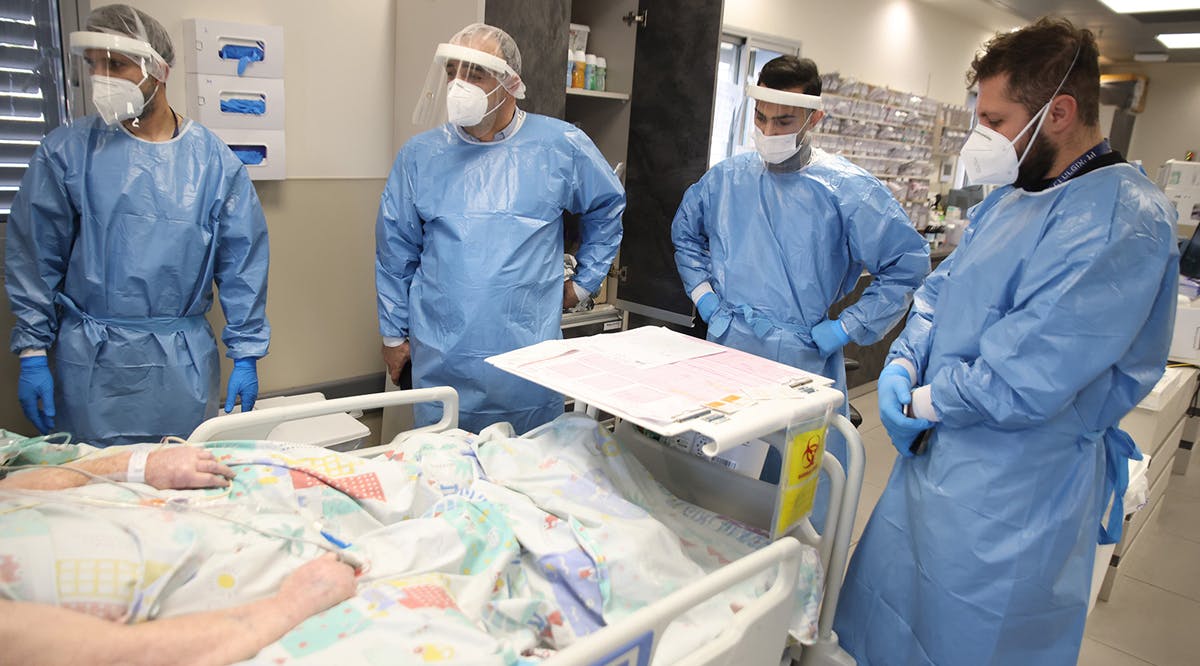 Epidemiologist Estimates Nearly Half of Israeli Population Caught Omicron
The pandemic continued its retreat this week in Israel and globally after the Omicron variant caused a staggering number of infections since it emerged several months ago.
There were 2.2 million confirmed Omicron infections in Israel, but epidemiologist Eran Segal estimated on Friday, February 18, that the actual number of cases was far higher — around 4.5 million, close to half of Israel's population of over 9 million.
Around 70 percent of Israelis have been infected with the coronavirus since the start of the pandemic, or around 6 to 7 million people, Segal told Channel 12."
The number of new cases in Israel has been falling in recent weeks, after peaking last month, and the government has begun rolling back rules put in place to contain the Omicron wave.
The Health Ministry on Friday reported 15,358 infections diagnosed the day before. At the height of the outbreak in January, there were a record 85,185 infections in a day.
There were 152,411 active infections on Friday, including 808 severe cases, the Health Ministry said.
In the past week, 249 Israelis died of the virus, bringing the toll since the start of the pandemic to 9,828.
Prime Minister Naftali Bennett said Thursday that the Omicron wave was "breaking," as he and top officials agreed to cease the Green Pass vaccine pass system at the end of the month. Some other restrictions will remain in place.
Globally, after a surge which lasted for three-and-a-half months, the average number of daily cases dropped for a third week in a row, falling back by 22% to 1.97 million new worldwide cases, according to an AFP tally on Thursday.
The number of daily cases dropped significantly in North America, the Middle East, Europe, Latin America and Africa, and remained steady in Asia and Oceania. Sweden saw the biggest drop of the week with 78% fewer cases. (TOI / VFI News)
"God, we thank you for bringing health and healing to the world."