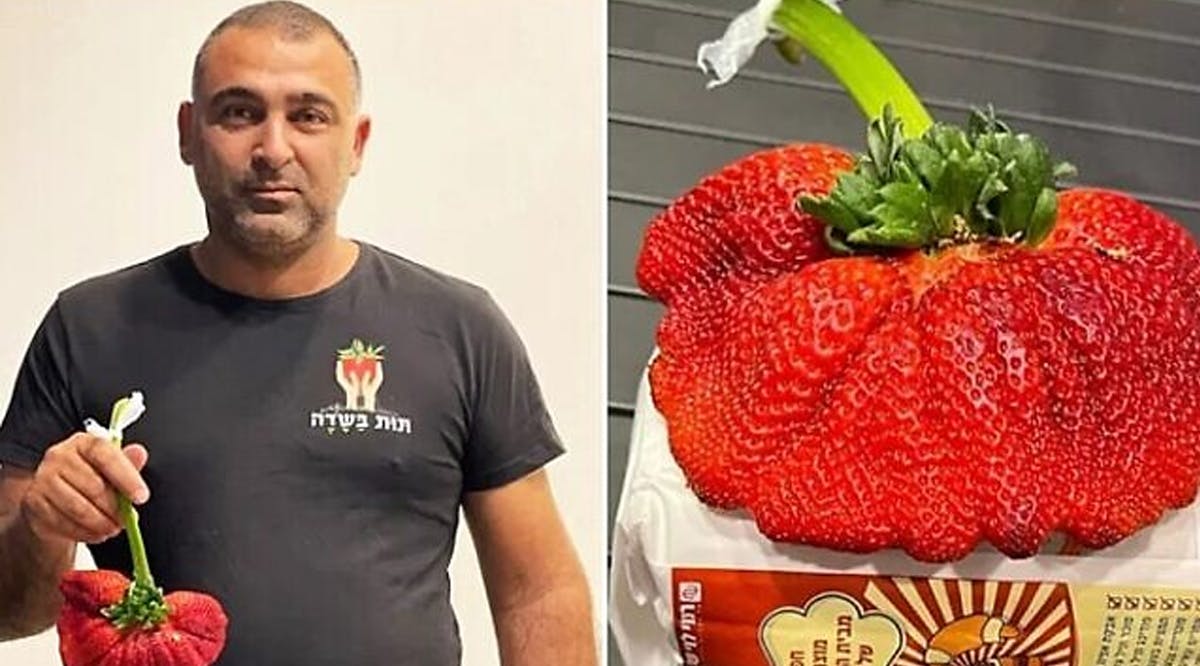 Israeli Strawberry Wins Guinness Record as World's Largest
A giant strawberry grown in Israel and weighing 289 grams (10.19 ounces) has been confirmed as setting a new Guinness World Record as the heaviest ever, the top feat-tracking organization said in a statement Tuesday, February 14.
The bulging fruit was discovered on the Strawberries in the Field plantation run by the Ariel family in the agricultural community Kadima-Zoran, in the central district of Israel.
It was 18 centimeters (seven inches) long, four centimeters thick, and a whopping 34 centimeters in circumference, according to the statement.
The strawberry is of the Ilan variety, which was originally bred by Nir Dai at Israel's Agricultural Research Organization and is known for producing large berries.
Dai himself was on hand to witness the weighing of the strawberry and said that this year the strawberry season has been late due to cold weather, enabling the multiple berries to grow together into one large fruit.
The Ariel family, a father and his four sons, in fact grew four oversized strawberries this year, but only one of them beat the previous 250-gram record holder, which was weighed in Fukuoka, Japan, on January 28, 2015. (TOI / VFI News)
You crown the year with your bounty; your wagon tracks overflow with abundance. - Psalm 65:11
The suggestions, opinions, and scripture references made by VFI News writers and editors are based on the best information received.

Want to see more from VFI? Follow us on Facebook! Our official Facebook name is Vision for Israel. Follow us there and please hit "like" if you like us.