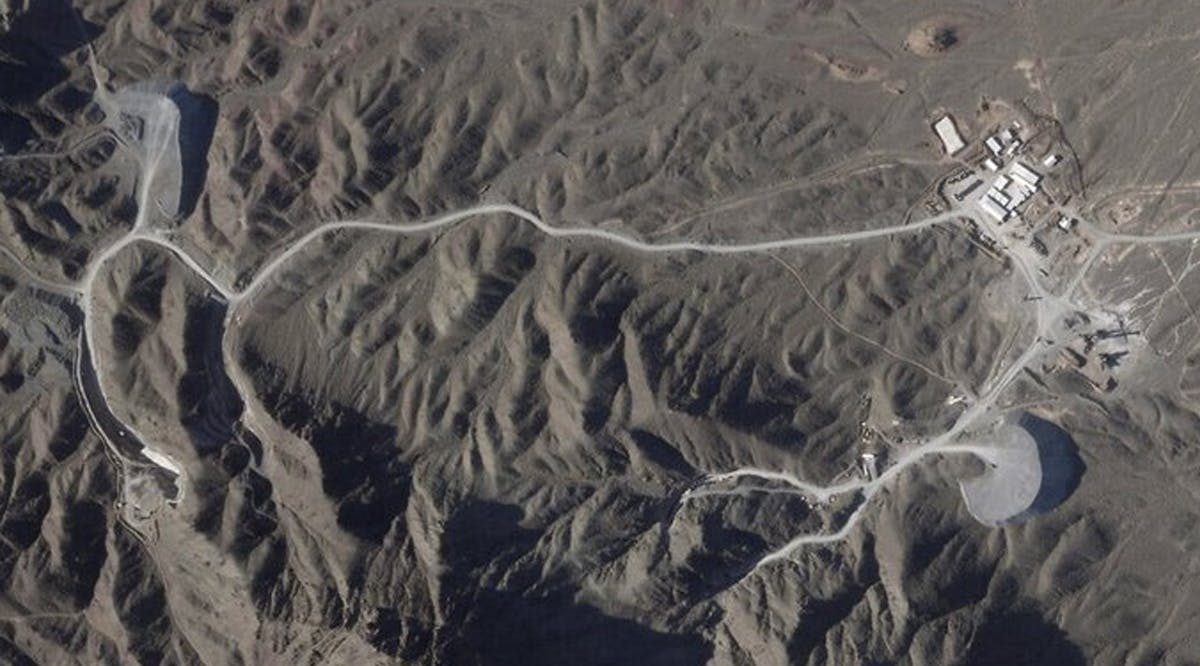 Iran's Latest Subterranean Nuclear Site Likely Impenetrable to US Bunker Busters
Near a peak of the Zagros Mountains in central Iran, workers are building a nuclear facility so deep in the earth that it is likely beyond the range of a last-ditch US weapon designed to destroy such sites, according to experts and satellite imagery analyzed by American media.
The photos and videos from Planet Labs PBC show Iran has been digging tunnels in the mountain near the Natanz nuclear site, which has come under repeated sabotage attacks amid Tehran's standoff with the West over its atomic program.
Completion of such a facility "would be a nightmare scenario that risks igniting a new escalatory spiral," warned Kelsey Davenport, the director of nonproliferation policy at the Washington-based Arms Control Association.
"Given how close Iran is to a bomb, it has very little room to ratchet up its program without tripping US and Israeli red lines. So at this point, any further escalation increases the risk of conflict."
Experts say the size of the construction project indicates Iran likely would be able to use the underground facility to enrich uranium as well — not just to build centrifuges. Those tube-shaped centrifuges, arranged in large cascades of dozens of machines, rapidly spin uranium gas to enrich it. Additional cascades spinning would allow Iran to quickly enrich uranium under the mountain's protection. (TOI / VFI News)
"God, we pray for the permanent inhibition of the Iranian nuclear deal, as well as for the elimination of every possibility for Iran to produce weapons-grade level uranium for itself. We trust that nuclear war will be prevented and most countries will act accordingly towards this cause."
The articles included in this publication do not necessarily reflect the views or opinions of Vision for Israel. We try to provide accurate reporting on news pertinent to Israel, the Middle East, the diaspora, and Jewish issues around the world—and we hope that you find it both informative and useful for intercessory prayer.