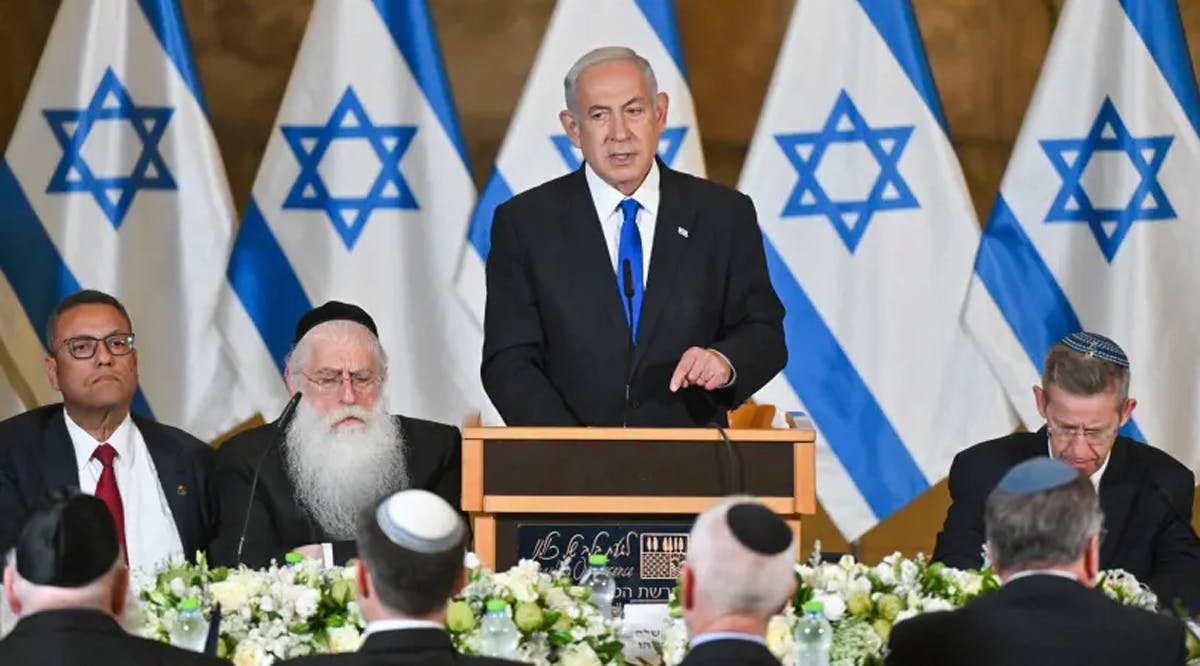 Netanyahu Hits Back at Abbas' Lies that Jews Have No History in Jerusalem
The Jewish people have been in Jerusalem for thousands of years and will remain for thousands more, Prime Minister Benjamin Netanyahu said on Sunday, May 21, responding to PA President Mahmoud Abbas's recent claim that Israel is lying about its historical ties to the city.
"Abbas said days ago at the UN that the Jewish people have no connection to the Temple Mount and that east Jerusalem is part of the Palestinian Authority," Netanyahu said.
"Well, it should be brought to his attention that we are holding a special cabinet meeting in honor of Jerusalem at the foot of the Temple Mount, on which King Solomon built the First Temple of the Jewish people, and again, it should be brought to Abbas's attention, the heart of the historical state of Israel, the City of David, was here 3,000 years ago."
Netanyahu made the remarks in a cabinet meeting at the Western Wall Tunnels honoring Jerusalem Day, celebrated last Thursday to mark Israel's reunification of the city and liberation of the Old City in 1967.
The cabinet approved close to a NIS 60 million budget increase for the Western Wall over the next five years, to upgrade infrastructure and encourage visits to the holy site, as well as archaeology and educational activities. (JPost / VFI News)
The Lord gave this command to Joshua son of Nun: "Be strong and courageous, for you will bring the Israelites into the land I promised them on oath, and I myself will be with you." - Deuteronomy 31:23