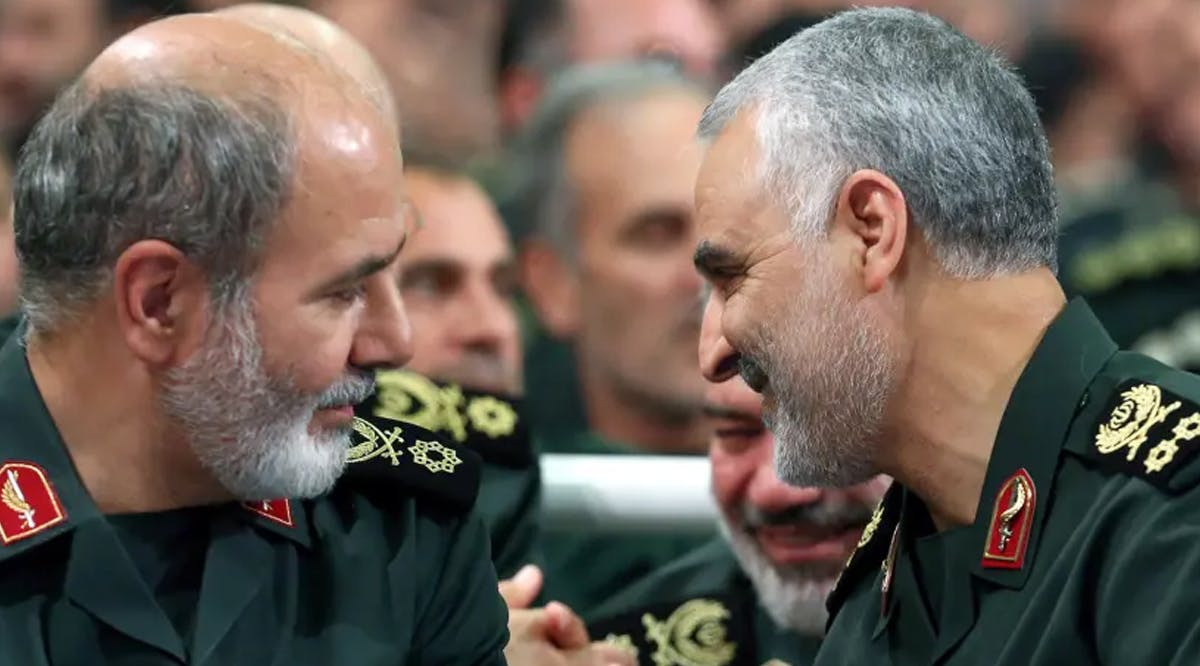 Top Iranian Security Chief Shamkhani Replaced with IRGC Official
Iranian President Ebrahim Raisi appointed Islamic Revolutionary Guards Corps Commander Ali Akbar Ahmadian to head the Supreme National Security Council on Monday, May 22, causing a major shake-up in the country's top leadership. This is a top security position and is important for Iran's internal and regional policies. Ahmadian is replacing Ali Shamkhani, a former admiral who has held the post for a decade.
An Iranian media outlet that is considered close to the IRGC, said Ahmadian "is the head of the Revolutionary Guards Strategic Center and a member of the Expediency Council, and from 1976 to 1979 he was the commander of the Revolutionary Guards Navy and from 1979 to 1986 the head of the Joint Staff of the Revolutionary Guards."
According to Iran Watch, he was "designated by the UN Security Council on March 24, 2007, pursuant to resolution 1737 (2006), as a person linked to Iran's Islamic Revolutionary Guard Corps; subsequently designated by UN Security Council resolution 2231 (2015).
Ahmadian is considered a terrorist by the US and also has been sanctioned by Japan and Australia, according to reports. He played a key role in developing Iran's forces, American media reported in 2012.
Ahmadian has a background in the IRGC's navy and also in conducting operations near Bandar Abbas, as well as extensive experience in these naval operations, which likely means he has been involved in operations harassing shipping and targeting US forces at sea in the Gulf.
The appointment of Ahmadian brings another key IRGC military figure to the top of Iran's leadership. Raisi has promoted IRGC members throughout its ranks. The bureaucracy essentially leads them to take over the state. (JPost / VFI News)
"For the power of the wicked will be broken, but the Lord upholds the righteous." - Psalm 37:17