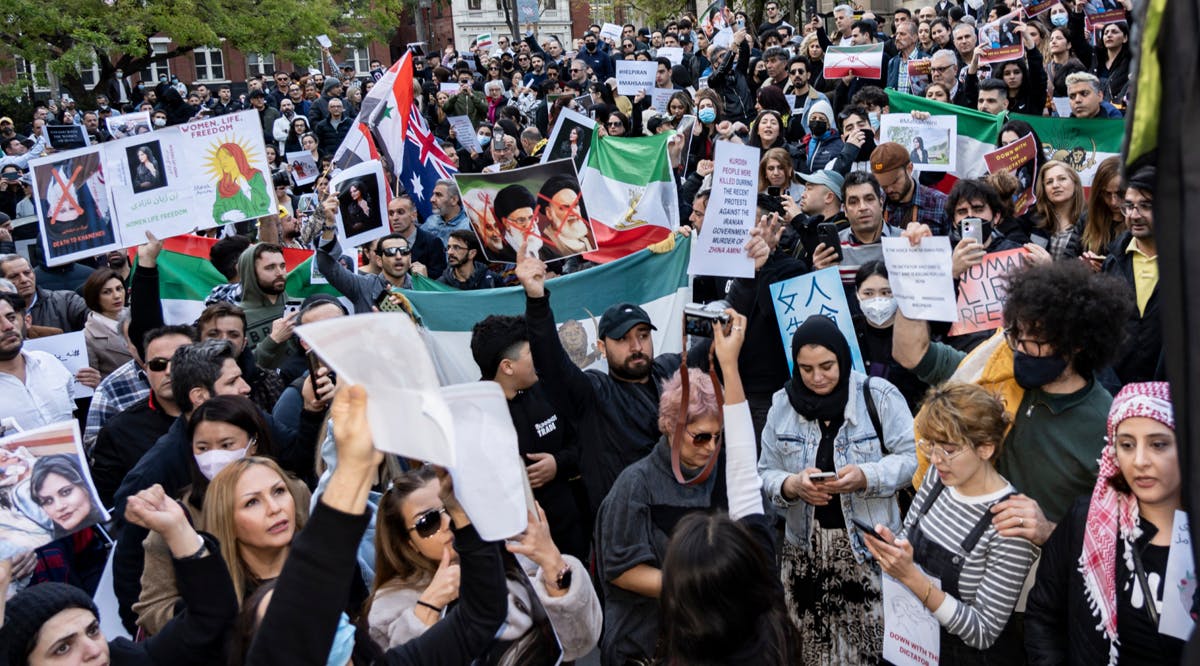 Iran's Regime Kills 'at Least 92' in Brutal Crackdown of Nationwide Anti-Government Protests
At least '92 people' have been killed in a brutal crackdown of anti-government protests, sparked by the death of a young woman who was reportedly tortured in custody by Iranian police for not wearing a hijab properly.
Mahsa Amini, 22, died in custody on September 16 after she was detained in Tehran by Iranian morality police who believed she was wearing her hijab too loosely. As protests stretched into a third week, the Iran Human Rights (IHR) group said at least 92 people had been killed.
Clashes between protesters and security forces have rocked cities across the country for 16 nights in a row, after they first flared in western regions home to Amini and Iran's Kurdish minority.
It comes as a further 41 people died in clashes on Friday, September 30, in Iran's far southeast, an area bordering Afghanistan and Pakistan, according to IHR.
Those protests were sparked by accusations that a police chief in the region had raped a teenage girl (15 years old) of the Baluch Sunni minority. IHR has accused the security forces of the mainly Shiite country of 'bloodily repressing' the Zahedan protest that erupted after Friday prayers over these accusations.
Solidarity rallies with Iranian women - who have defiantly burnt the hijabs they have been obliged to wear since the 1979 Islamic revolution - have also been held worldwide, with demonstrations in more than 150 cities. (DM / VFI News)
"God, we ask that you protect innocent Iranian men and women who are protesting for their right to exist peacefully and be respected by all. We hope that the hostilities will soon come to an end, and no more people will be killed during this unprecedented unrest."
The articles included in this publication do not necessarily reflect the views or opinions of Vision for Israel. We try to provide accurate reporting on news pertinent to Israel, the Middle East, the diaspora, and Jewish issues around the world—and we hope that you find it both informative and useful for intercessory prayer.