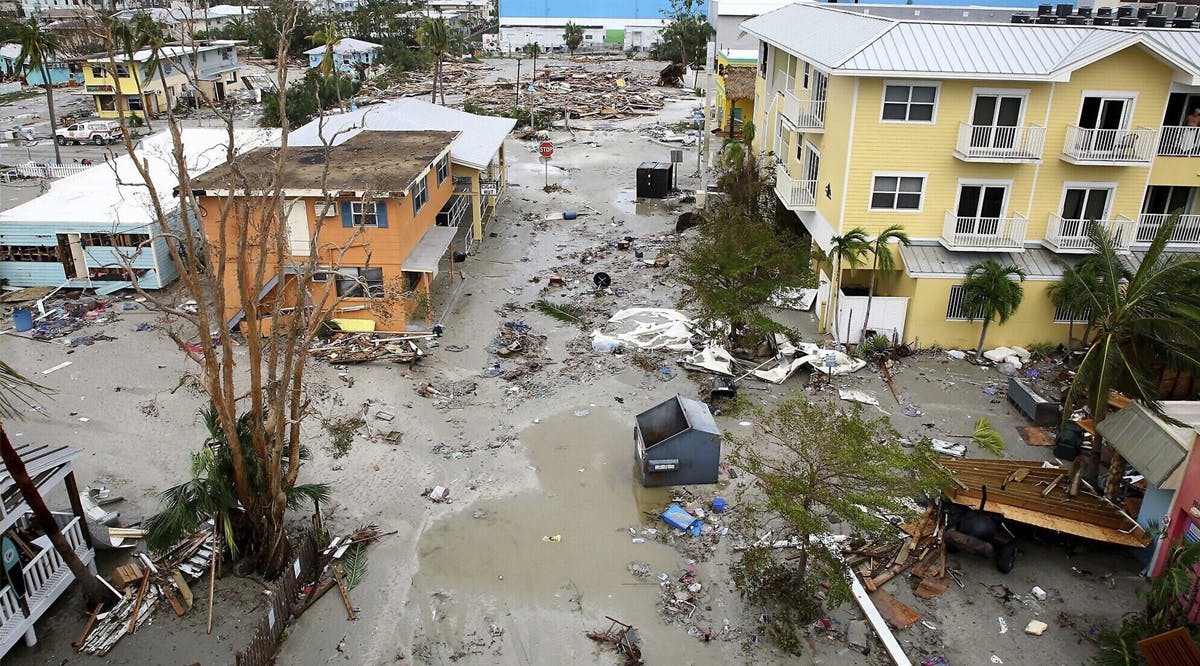 Lapid Sends 'Thoughts and Prayers' to Florida, as Hurricane Aims at Carolinas
Prime Minister Yair Lapid extended his support to the people of Florida on Friday, September 30, after Hurricane Ian left a trail of destruction as it passed through the southern US state, and began to make its way to South Carolina.
"The thoughts and prayers of all Israelis are with the people of Florida, and all those who remain in the path of this devastating storm," Lapid tweeted. "Sending strength to my friends President Joe Biden and Governor Ron De Santis, and all those involved in responding to this tragedy."
At least six people have been killed in Florida since the monstrous Category 4 hurricane came ashore on Florida's Gulf Coast Wednesday, flooding cities, blowing down power lines, cutting electricity to millions and dumping catastrophic amounts of rain on the state before moving back offshore.
Climate change added at least 10% more rain to Hurricane Ian, according to a study prepared immediately after the storm, said its co-author, Lawrence Berkeley National Lab climate scientist Michael Wehner. Biden has said it could be the deadliest hurricane in Florida's history.
Tens of thousands of Israelis are thought to live in Florida, which is also home to one of the largest Jewish communities in the US. (TOI / VFI News)
For he will deliver the needy who cry out, the afflicted who have no one to help. - Psalm 72:12