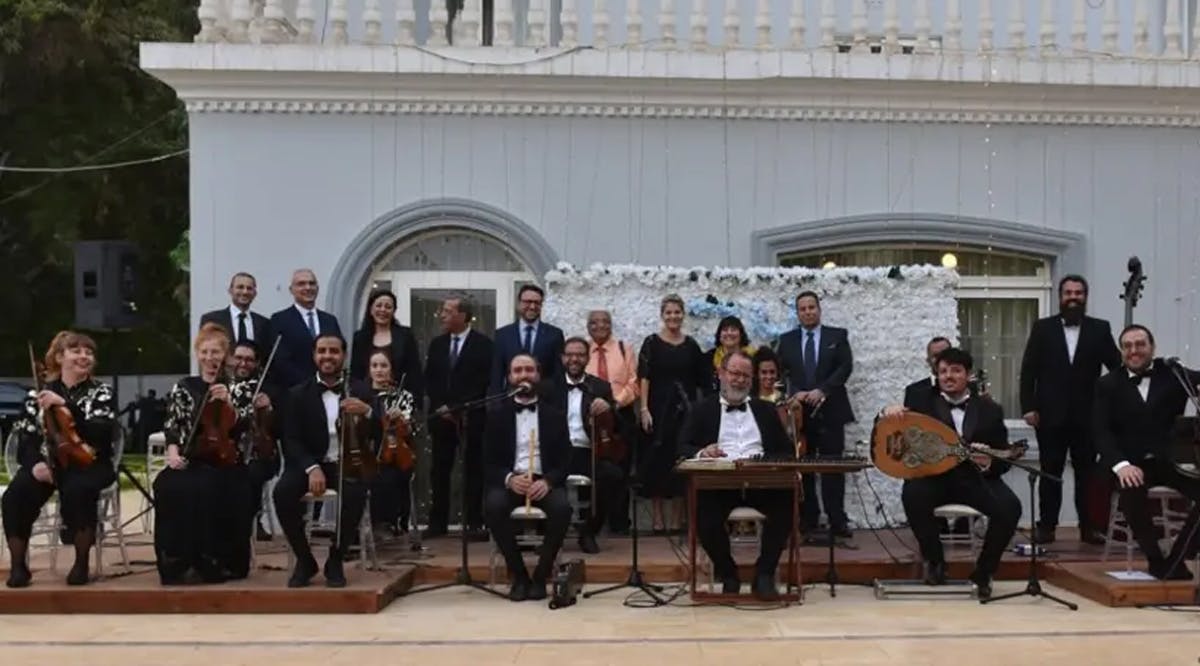 Israeli Orchestra Performs in Egypt for the First Time in 40 Years
An Israeli orchestra has performed in Egypt for the first time in 40 years, surprising locals by playing Egyptian classics from the 50s and 60s.
The event took place as part of Israel's 74th Independence Day celebrations at the Israeli embassy in Cairo, according to a report by public broadcaster Kan.
Ariel Cohen, the conductor, and co-founder of the Firqat Alnoor orchestra described the excitement of being able to perform in the Arab country, which signed a peace deal with Israel in 1979, but has seen relations remain frosty.
"The Egyptian audience that attended the event were astonished to see an [Israeli] orchestra performing Egyptian music, and not pop or fusion, but the DNA of Egyptian music… and to play it as it was played in Egypt in the 50s or the 60s — they really appreciated it and complimented us. It was a great pleasure to perform in front of such an audience," Cohen said.
And while Cohen said he wasn't sure if music alone could create a warm relationship between Egyptians and Israelis, he said that "music, when it's done properly, can bring people together, and that's what we saw when we performed there." (TOI/ VFI News)
"Lord, we thank you for art and for inspiring artists and musicians. May you use music to bring us together and create warm connections throughout the world."
The suggestions, opinions, and scripture references made by VFI News writers and editors are based on the best information received.

Want to see more from VFI? Follow us on Facebook! Our official Facebook name is Vision for Israel. Follow us there and please hit "like" if you like us.