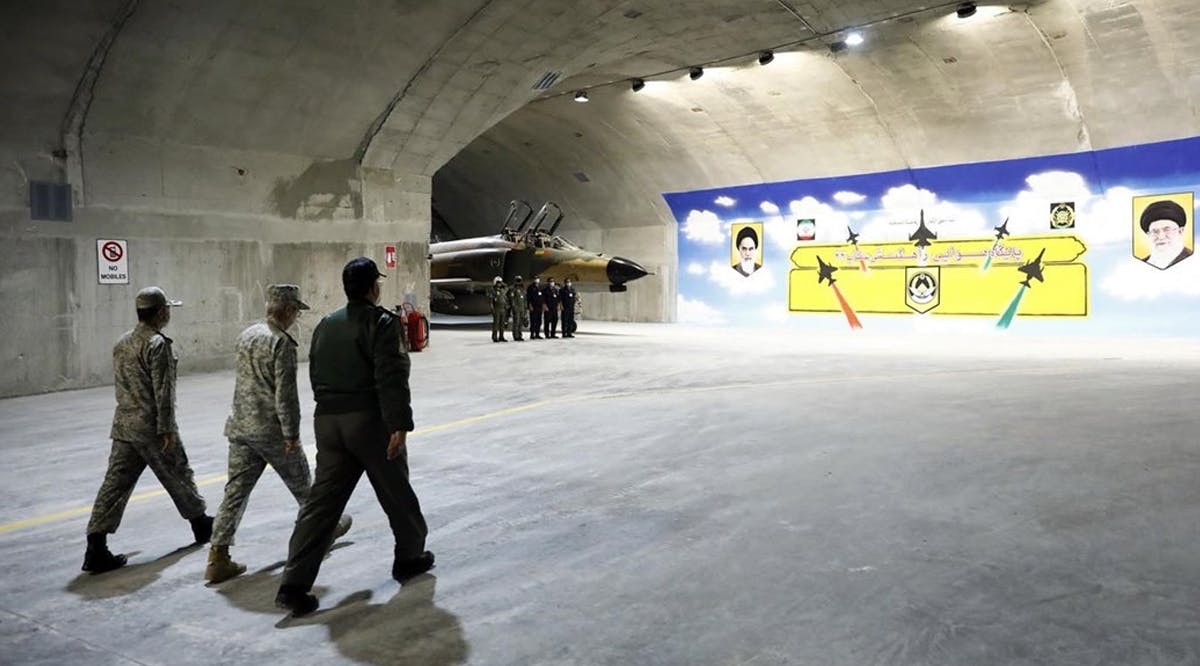 Iran's New Underground Air Base Seen Preparing to Host Advanced Russian Fighter Jets
An analysis of images from a newly revealed underground air force base in Iran named "Eagle 44" reveals that the site is likely being prepared to host advanced Russian Sukhoi Su-35 fighter jets, American media reported Saturday, February 18.
The first clue that Eagle 44 was being prepared as a base for the Su-35s was seen in the promotional video and photos released by Iran. In them, a poster is seen with the silhouettes of fighter jets. All the silhouettes are of aircraft currently in the Iranian air force, except for one, which is of the Sukhoi.
In addition, satellite imagery of the site shows that the Iranians have built a full-scale mock-up of the Su-35, which was likely being used to ensure the base could accommodate the larger dimensions of the Russian jet.
Iran said last year it was looking to buy the jets as it dramatically stepped up defense coordination with Moscow in the wake of the invasion of Ukraine.
Iran has become a major weapons supplier to Russia, particularly of its killer drones. It is believed Russia is willing to supply Tehran with 24 of the fighters after a deal to supply the same number to Egypt fell through. (TOI / VFI News)
"Destructive forces are at work in the city; threats and lies never leave its streets." - Psalm 55:11