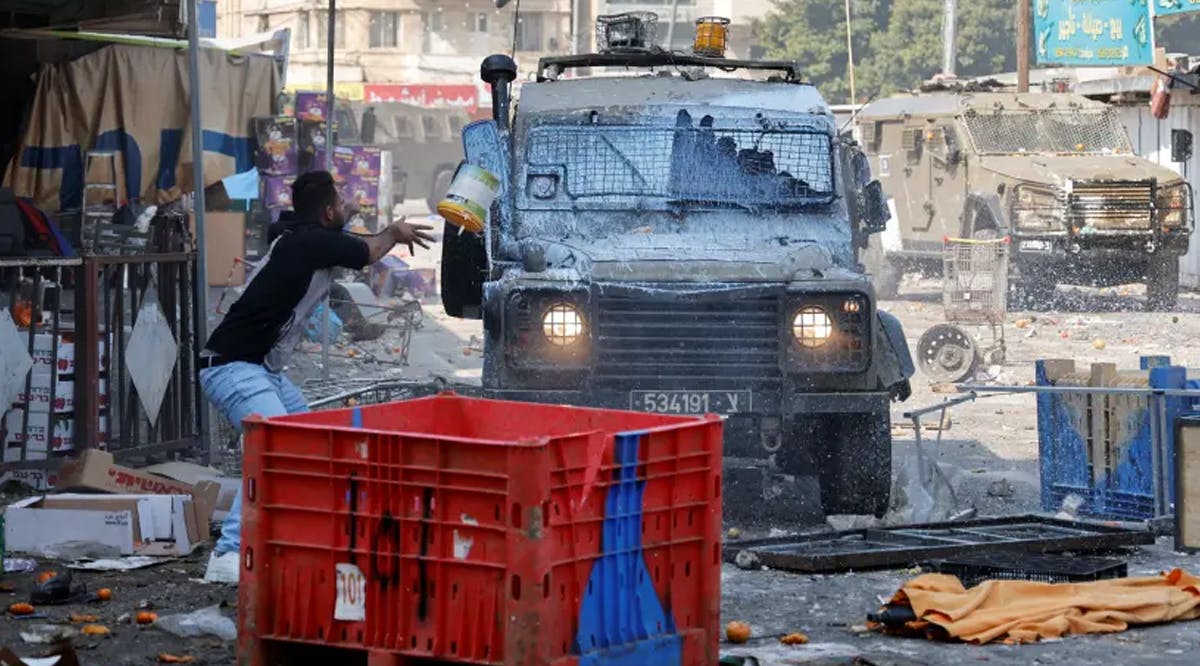 Israel Prepares for Terror Attacks, Gaza Rocket Fire after Nablus Raid
The defense establishment is preparing for possible revenge attacks and rocket fire from the Gaza Strip after 10 Palestinians were killed and over 100 others were injured in armed clashes between Palestinians and Israeli forces in Nablus on Wednesday, February 15.
Leaders in the Palestinian Islamic Jihad, Hamas and the Lion's Den movements were among those killed. A senior Israeli security source noted that tensions have been high since last year and that there is a possibility that the raid could be the spark that ignites an escalation.
Over 100 security personnel were involved in the operation in Nablus, according to a senior security source. During the operation, Palestinians on motorcycles and in cars fired at Israeli forces throughout the city. The source stressed that the Palestinians killed in the clashes were armed and firing at Israeli forces and that the circumstances of the reported deaths of two elderly Palestinians were still being clarified.
Two firearms and ammunition were seized during the raid as well. No Israeli personnel were injured in the clashes.
The defense establishment is preparing for possible ripple effects from the operation such as revenge terrorist attacks in the West Bank, Jerusalem and the interior or rocket fire from the Gaza Strip.
After the operation, Israel Police raised the level of alert throughout the country and reinforced forces near the Seam Line, in Jerusalem and in central areas, in light of the concerns of possible revenge attacks. (JPost / VFI News)