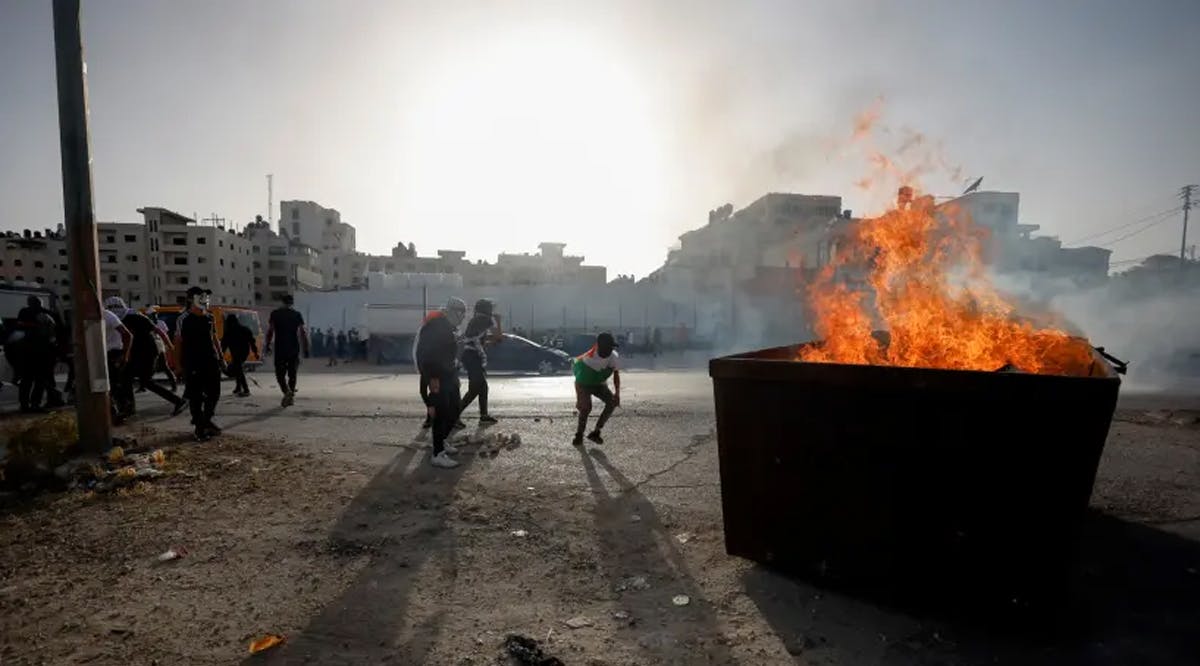 Palestinian Waste Fires Are 'Killing Us Slowly,' Warn Israelis in West Bank
Israelis living in the West Bank warned that illegal waste fires are "killing us slowly," during an emergency discussion concerning illegal waste fires at the Knesset's Interior Affairs Committee on Monday, February 20.
"I didn't imagine that I would have to fight to get clean air, our house is closed all the time. My children have an aggravation of hives and tingling in the throat, and the neighbors' children have asthma. I don't want to get into a situation of severe and serious illnesses. This is an anxiety that accompanies me every day," said Reut Schechter, a mother of five whose family was one of the first to move into the settlement of Kedem Arava.
"We have been suffering from these fires since our first day, and recently it has increased to the extent that there are fires all day long. The fires can be for days in a row, several days in a row. We report and the feeling is that there is no response. The suffering is daily - you cannot play outside, do sports or go on a walk."
"We literally leave the children at home and the distress is very, very great. I am a victim of terrorism, my father was killed in a shooting attack when I was a child, but the feeling is the same - a feeling that we are simply being killed, amid great suffering and no one cares."
Trash burning in the West Bank Trash burning is common in Palestinian towns and cities throughout the West Bank and in many areas across Israel.
The chairman of the committee, MK Yakov Asher, noted that plastics and metals are burned in the fires as well and called for heavier enforcement at the crossings through which waste passes and to formulate relevant legislation on the matter. (JPost / VFI News)
"God, we ask that all Israeli citizens live in a healthy and safe environment, without being in constant fear for their well-being. We trust that steps will be taken and living conditions will be improved throughout the country."