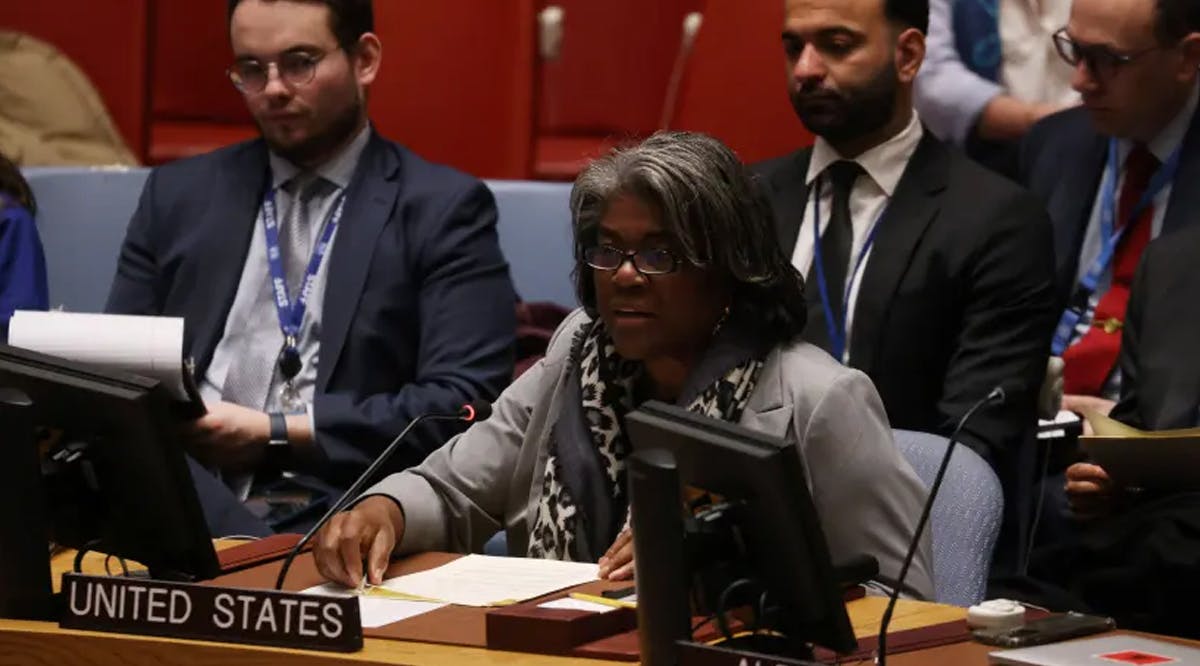 US Backs UN Security Council Condemnation of Settlements
The UN Security Council on Monday, February 20, published a statement expressing its "dismay" over Jewish settlement activity in Judea and Samaria during a briefing on the situation in the Middle East.
The statement, which received the support of all 15 members of the Security Council, including the US, reads: "The Security Council reiterates that continuing Israeli settlement activities are dangerously imperiling the viability of the two-state solution."
The statement is non-binding, unlike a resolution which was proposed last week, which would have demanded that Israel "immediately and completely cease all settlement activities in the occupied Palestinian territory." That resolution was shelved at the behest of the Biden Administration.
US Ambassador to the UN Linda Thomas-Greenfield, in explaining the Biden Administration's support for the non-binding statement in an address which condemned both the recent terrorist attacks in Jerusalem in which 11 Israelis have been murdered and Jewish "settlement" activity, appearing to draw a moral equivalence between the murder of civilians and the building of homes by Jewish people in the disputed region of Judea and Samaria.
The ambassador called on "all parties to take steps to restore and maintain calm." She did not mention the fact that the Israeli government has agreed not to legalize any additional outposts in Judea and Samaria in the coming months as part of an agreement with the Biden Administration not to engage in any further unilateral actions.
Nor did she specify that the nine that were authorized, such as Beit Hogla, have been awaiting legalization for years. (INN / VFI News)
"The righteous will never be uprooted, but the wicked will not remain in the land." - Proverbs 10:30