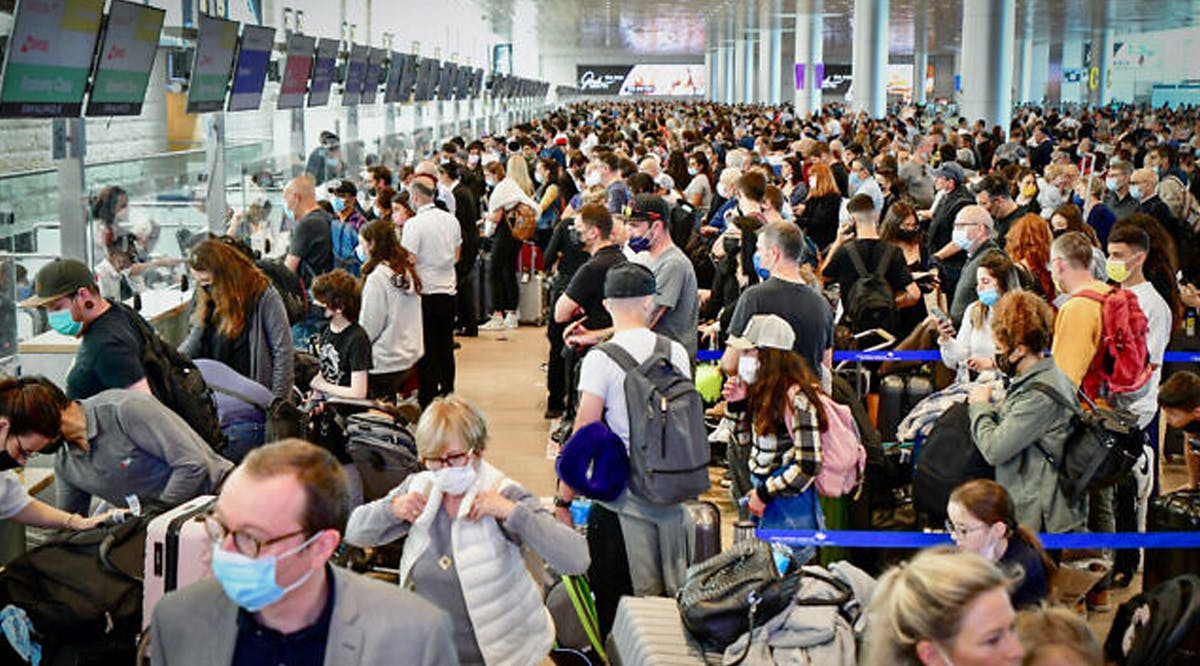 Chaos at Ben Gurion Airport Worsens as Lines Stretch out of Terminal
Months of heavy congestion and an overall sense of chaos at Ben Gurion Airport seemed to worsen on Wednesday, June 22, with long lines reaching outside the airport and attempts to ease the crowding by using a secondary terminal failing to address the thing needed most — more staff.
Scenes of chaos at Israel's main international airport have become the new normal over the past few months.
Pictures published on social media on Wednesday showed long lines of travelers stretching outside the airport.
In an attempt to ease the congestion at the main terminal building (Terminal 3), the Israel Airports Authority diverted some international flights to Terminal 1, which only seemed to create further disorder as the congestion spread.
The airport authority has said the situation is not expected to change until next year, with travelers advised to arrive four hours ahead of their flights instead of two to three hours as is usually recommended. (TOI / VFI News)
The Lord will keep your going out and your coming in from this time forth and forevermore. - Psalm 121:8