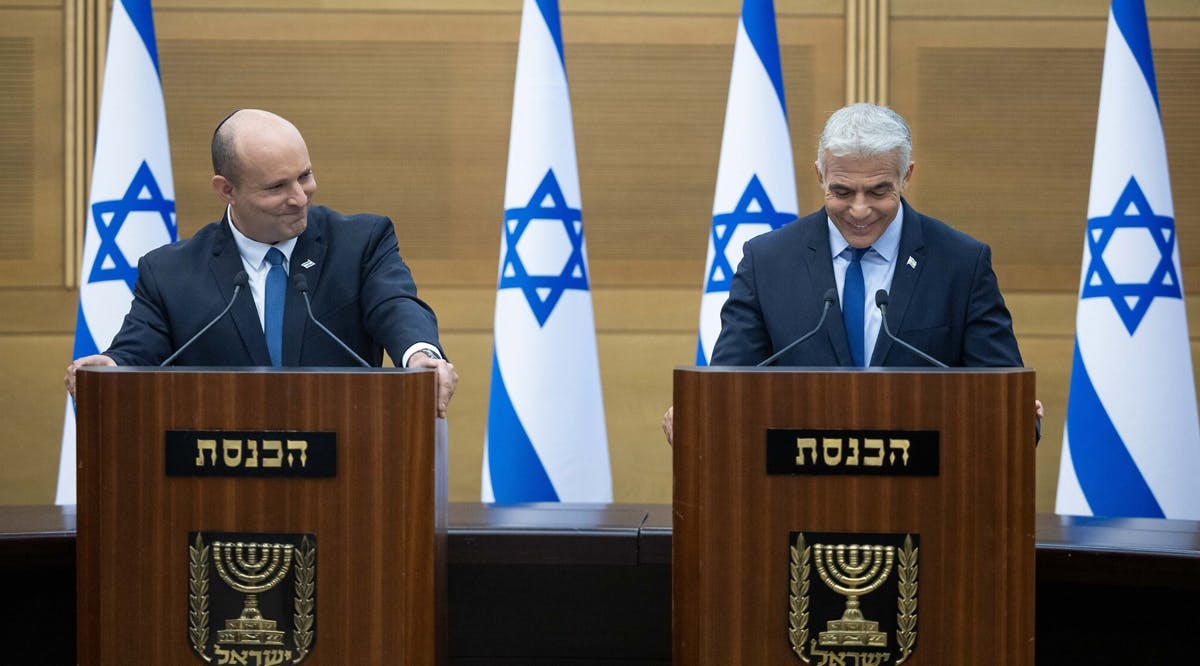 Coalition to Begin Process on Wednesday for Dissolving Knesset, New Elections
The coalition on Tuesday, June 21, pushed up its timeline for the Knesset's disbandment and new elections, adding its dispersal bill to Wednesday's legislative agenda.
The Knesset Presidium approved the addition, and the Knesset House Committee granted the bill an exemption from the traditional 45-day waiting period between submission and an initial vote.
The earliest the Knesset can disband was Wednesday, although a more likely scenario would be Monday of next week, as the legislation must pass four plenum votes and two committee reviews.
If it proceeds as planned, Foreign Minister Yair Lapid will take over as prime minister next week, possibly on Tuesday, and will hold the post through elections in the fall and until the formation of Israel's next coalition government.
"We hope that within a week we will complete the process," Welfare Minister Cohen told Kan Radio. "The intention is to finish it as soon as possible and to go to elections."
On Monday evening, Prime Minister Naftali Bennett and Lapid surprised the nation — and many of their own coalition members — by announcing their intention to voluntarily disband their own government and send the country back to its fifth election since 2019, likely in late October or early November.
They said they did so after coming to a conclusion that there was no way to maintain the current government. (TOI / VFI News)
"God, we ask that you would bring stability to the government in Israel, that you would guide our leaders in honesty, empathy, and strength, and that your will be done in the Israeli government."