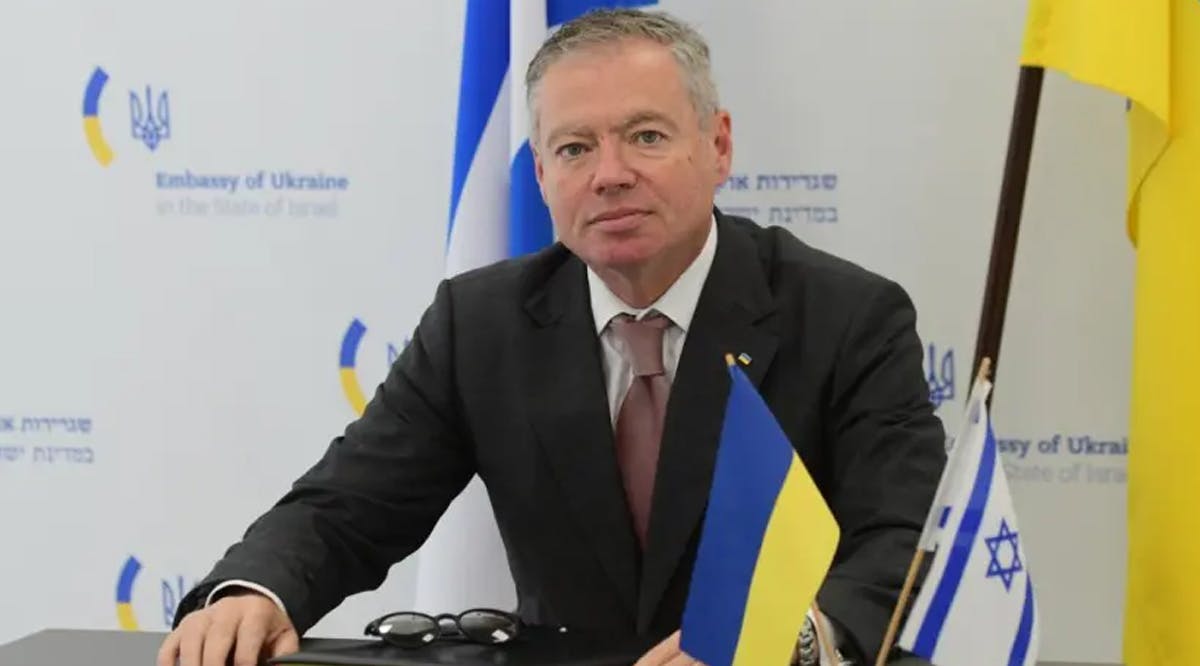 Ukraine Wants Iron Dome Sale from Israel, Blasts Anti-Tank Missile Refusal
Kyiv wants to purchase Israel's Iron Dome air defenses system and for Jerusalem to sign off on the transfer of its Spike SR anti-tank guided missile system from Germany to Ukraine, the country's ambassador, Yevgen Korniychuk, told reporters on Tuesday, June 7.
"Last week, from what I know for sure, Americans gave permission for the anti-spike missiles to be transferred from Germany to Ukraine, and Israel said no," said Korniychuk, adding that Berlin wanted to make the transfer.
In so doing, he confirmed a report that Israel had refused to sign off on the transfer of its anti-tank defense system, produced by the Israeli company Rafael Advanced Defense Systems.
Rafael has already sold the SPIKE 5th-generation ATGM (anti-tank guided missile) to 18 European Union and NATO members.
The Israeli missile, which is capable of penetrating 99.06 cm (39 inches) of armor, can be operated in either a direct attack or mid-course navigation based on target coordinates only. These modes enable the destruction of long-range hidden targets with pinpoint precision, damage assessment and obtaining real-time intelligence.
With non-line-of-sight capabilities, SPIKE has a range of up to 32 km., and can be fired from vehicles, helicopters, ships and ground launchers. The ATGM has advanced electro-optic seekers that include the capabilities of a smart target tracker with artificial intelligence features, increasing its lethality.
Designed to be used against new modern targets with a low signature and time-sensitive characteristics, the SPIKE ATGM can be fired at grid target coordinates, including advanced armor and protection systems, making it one of the only missiles in the world with this capability.
The ambassador had just returned from Ukraine, where he witnessed firsthand the war Russia has been waging on his country since February 24.
Israel is no longer focused on the war, Korniychuk charged. "Ukraine has been removed from the Israeli press almost completely," he said. "So there is no war anymore."
The absence of war news is reflective of the government's unease with the war, he said, such that it is more comfortable placing the war on the back burner.
Israel has hesitated to provide Ukraine with any military assistance, even that of a defensive nature, given that it has attempted to maintain ties with both Moscow and Kyiv, serving both sides as a go-between negotiator.
Korniychuk said that the Iron Dome system is not a weapon, but a tool that will save civilian lives. (JPost / VFI News)
"God, we ask that you end the war between Ukraine and Russia, and keep your people safe."