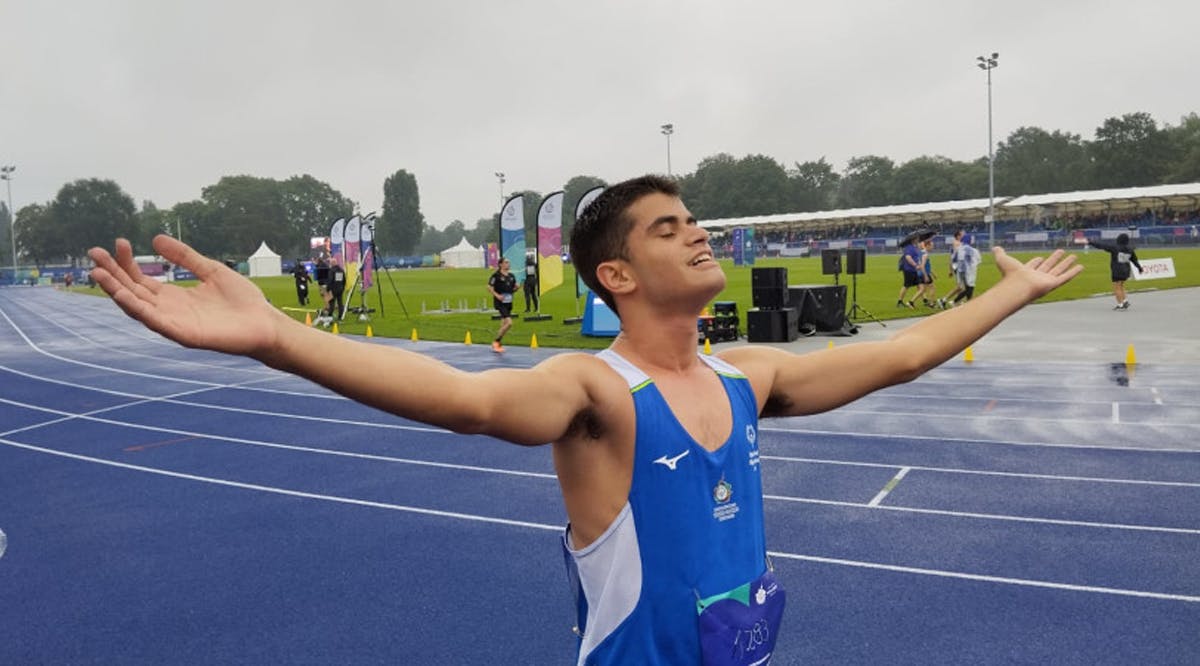 Israelis Bring Home 25-Medal Haul from Special Olympics in Berlin
Israel's Special Olympics delegation is returning from the games in Berlin with a haul of 25 medals, up from 19 at the last games in 2019. The 35 athletes representing Israel won nine gold medals, eight silvers, and eight bronze medals across all eight disciplines in which they competed at the international competition, which wrapped up on Sunday, June 25.
"As promised, we are coming back to Israel with a multitude of medals," said Sharon Levy-Blanga, CEO of the Special Olympics Israel organization, in a statement on Sunday.
Runner Ron Beck, 16, brought home a gold medal in the 3000m men's race. He also won a silver medal in the 5000m and – alongside Adi Madmon, Saar Buchbinder, and Pele Abudy – brought home a bronze for Israel in the mixed 4x400m relay.
Buchbinder, 30, also took home two gold medals, in the 5km and 10km races, while Madmon won a bronze medal in the women's 100m.
The women's soccer team, making its debut in Berlin, took home a silver medal when it lost 2-0 to Bangladesh in the gold medal match in the F3 division.
Judokas Ido Rabinivich and Levav Barkan both won gold medals, in the first and third levels of the sport, respectively. In table tennis, David Kersenti also took home a gold medal in the men's singles under-17 division.
Israel racked up three swimming medals: gold for Sapir Bar Yoel in the men's 50m freestyle, gold for Meir Segal in the men's 100m freestyle, and silver for Aran Bar-Peled in the women's 800m freestyle. (TOI /VFI News)
"God, we thank You for blessing our nation. We would also like to applaud and congratulate our young athletes for honoring Israel and making a name for themselves worldwide."
The suggestions, opinions, and scripture references made by VFI News writers and editors are based on the best information received.

Want to see more from VFI? Follow us on Facebook: https://www.facebook.com/visionforisrael and hit "like" if you like us!