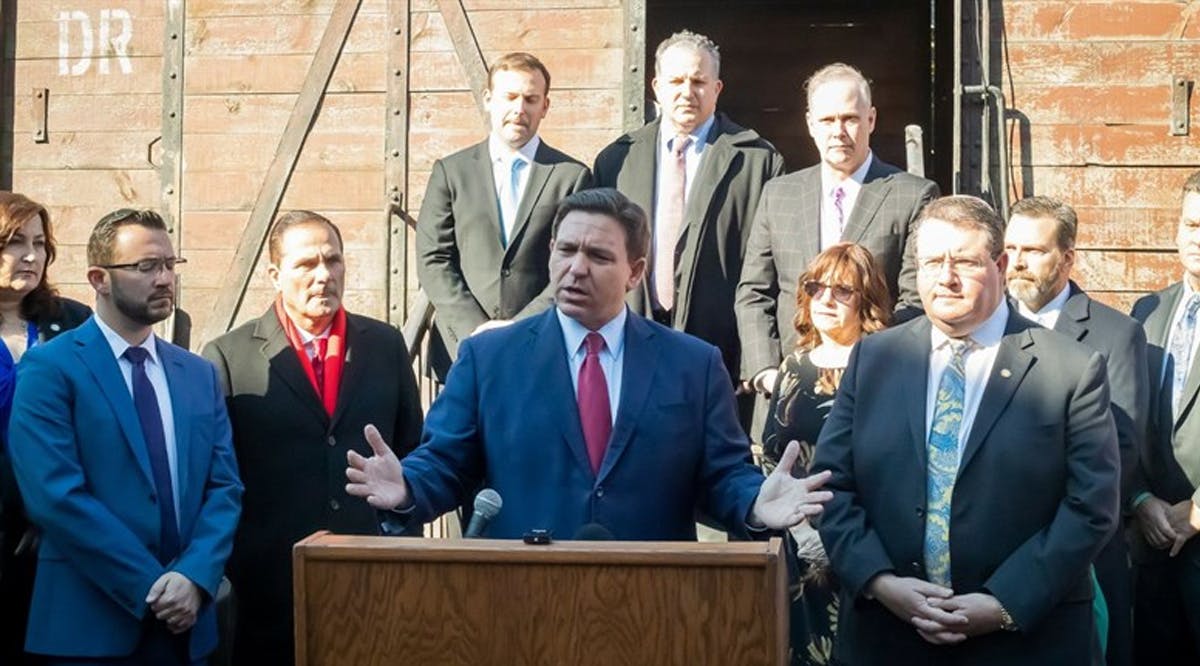 Florida Governor Issues Israel Memorial Day Message
Florida Governor Ron DeSantis issued a statement Tuesday evening, May 3, marking Israeli Memorial Day.
DeSantis vowed to stand "shoulder-to-shoulder with Israel", and recognized "those who have lost their lives in defense of the beacon of democracy and liberty in the Middle East, our ally, the State of Israel."
"Every casualty on the battlefield or loss of life in an act of terror is a tragedy. Your presence here to remember those who have passed and honor their legacies reminds us that the flourishing of the Jewish state today is rooted in the sacrifices of those who have laid down their lives over the past three-quarters of a century."
DeSantis also touted his pro-Israel credentials, citing his record as a member of Congress, and his efforts against the Boycott, Divestment, and Sanctions movement while serving as governor of Florida. (INN/ VFI News)
For in one Spirit we were all baptized into one body—Jews or Greeks, slaves or free—and all were made to drink of one Spirit. - 1 Corinthians 12:13
The suggestions, opinions, and scripture references made by VFI News writers and editors are based on the best information received.

Want to see more from VFI? Follow us on Facebook! Our official Facebook name is Vision for Israel. Follow us there and please hit "like" if you like us.