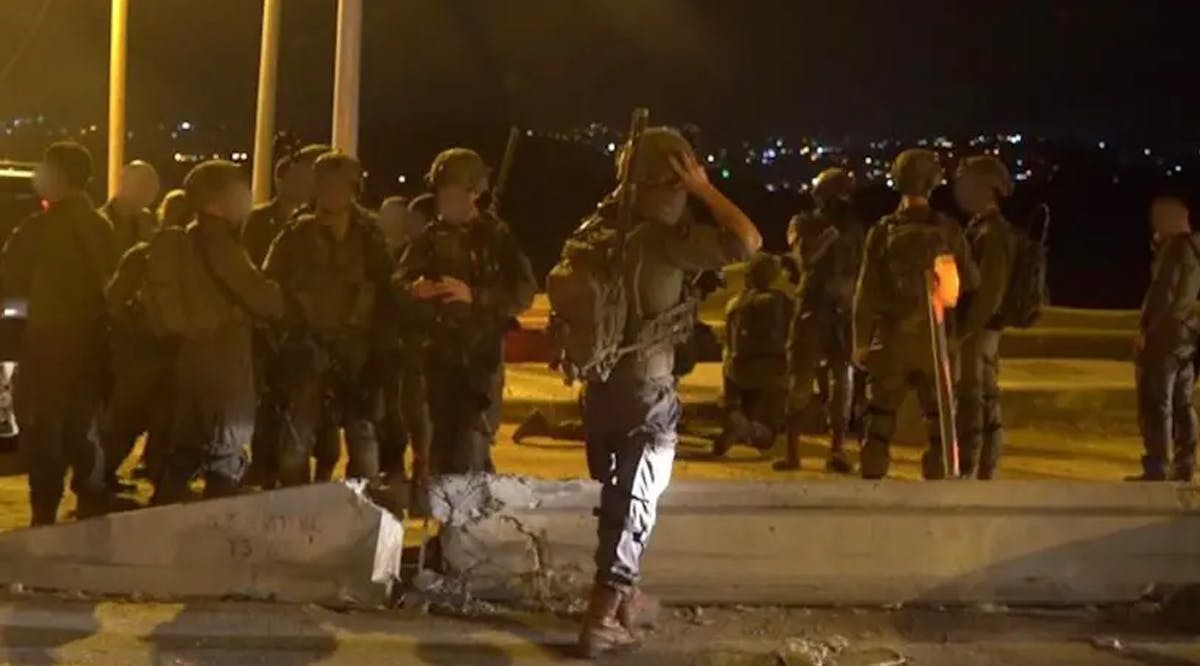 IDF Seeks Justice for Terror Attack in Ariel
The IDF mapped out the homes of the terrorists who carried out the shooting attack in Ariel and arrested twelve others on Saturday night, April 30.
On Sunday morning, the IDF and Border Police forces were deployed in various locations throughout Judea and Samaria to arrest suspects involved in terrorist activity. The Israeli forces also confiscated illegal weapons, including in the villages of Kravat Bnei Hassan, Gilzon, Mircha, and Sanor.
Soldiers examined the blueprints of the homes of terrorists Yahya Marai and Yusuf Assi, who executed the security guard, 23-year-old security guard Vyacheslav Golev at the entrance to the city of Ariel. The IDF also arrested a suspect aiding the terrorists who committed the attack.
During the operation, violent riots erupted in the Jilzon village in the Binyamin area. During the clashes, dozens of rioters hurled stones at the forces, who responded by dispersing demonstrators with tear gas.
Five other suspected terrorists were arrested. Handguns, a shotgun, and a Carlo-style weapon were confiscated.
No casualties to IDF forces were reported. (i365/ VFI News)
He shall judge between the nations, and shall decide disputes for many peoples; and they shall beat their swords into plowshares, and their spears into pruning hooks; nation shall not lift up sword against nation, neither shall they learn war anymore. - Isaiah 2:4