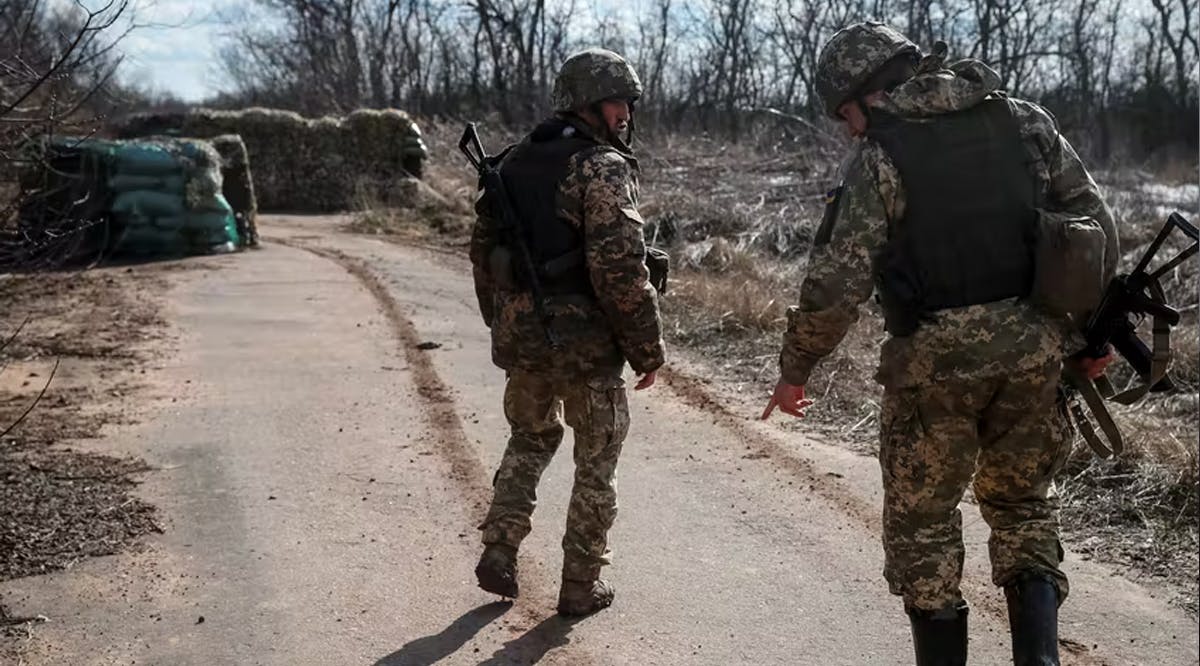 Putin Recognizes Ukraine Separatist Territories as Independent, Defying West
Russian President Vladimir Putin on Monday, February 21, recognized the independence of separatist regions in eastern Ukraine and paved the way to provide them with military support — a direct challenge to the West that will fuel fears that Russia could imminently invade Ukraine.
The carefully staged move announced in the Kremlin could lead to new sanctions on Russia and flies in the face of European efforts for a diplomatic solution to the escalating crisis, which has brought East-West relations to a new low and jeopardized trade. Britain's prime minister called it a "breach of international law."
It came amid a spike in skirmishes in the eastern regions that Western powers believe Russia could use as a pretext for an attack on the western-looking democracy that has defied Moscow's attempts to pull it back into its orbit.
Putin justified his decision in a far-reaching, pre-recorded speech blaming NATO for the current crisis and calling the US-led alliance an existential threat to Russia. Sweeping through more than a century of history, he painted today's Ukraine as a modern construct that is inextricably linked to Russia. He charged that Ukraine had inherited Russia's historic lands and after the Soviet collapse was used by the West to contain Russia.
Ukrainians shrugged off the move as meaningless, but it remains a fundamental blow to their country, eight years after fighting erupted in the Donetsk and Luhansk regions between Russia-backed separatists and Ukrainian forces.
After his speech, Putin signed decrees in the Kremlin recognizing those regions' independence and called on lawmakers to approve measures paving the way for military support. (TOI / VFI News)
And you will hear of wars and rumors of wars. See that you are not alarmed, for this must take place, but the end is not yet. - Matthew 24:6