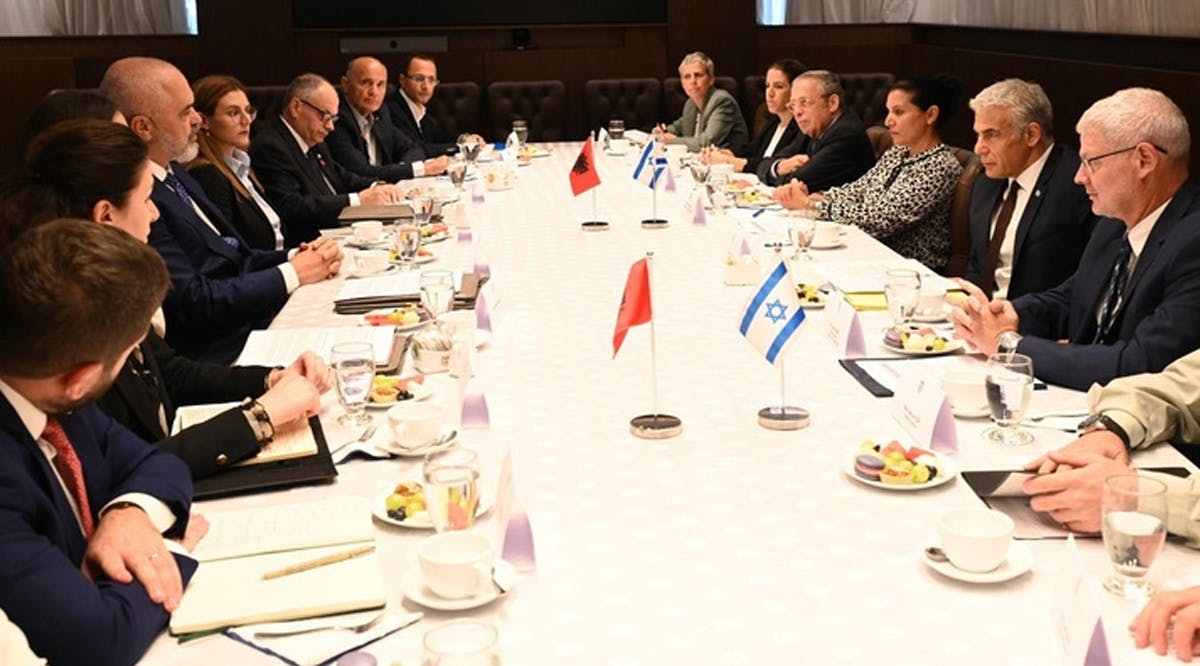 Citing Common Threat from Iran, Lapid Pledges Cyberdefense Help to Albania
Prime Minister Yair Lapid on Sunday, October 23, offered aid to his Albanian counterpart, Edi Rama, who is in Israel to seek protection from Iranian cyberattacks, according to an Israeli readout of a meeting between the two men.
Tirana cut diplomatic ties with the Islamic Republic in September after a series of cyberattacks it attributes to Iran. "Iran represents a joint threat for Israel and Albania," said Lapid at the meeting, which took place in the Prime Minister's Office in Jerusalem.
"We saw this in the recent Iranian cyberattacks against Albania. Israel will assist in any way in the effort against Iran. We see this as a national interest and a historical responsibility."
After the visit, the next stage will be for the professional echelons in both countries to hold online discussions about cybersecurity.
The two leaders also discussed expanding tourism and trade, as well as resuming direct flights between the countries. (TOI / VFI News)
"for He guards the course of the just and protects the way of His faithful ones." - Proverbs 2:8