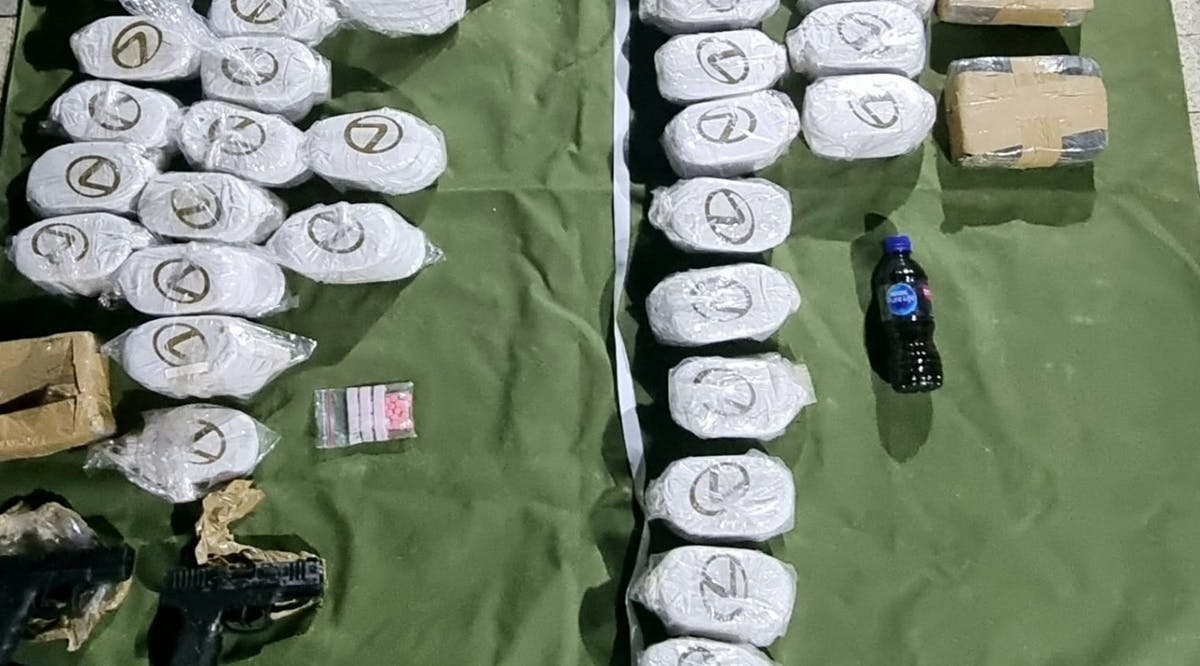 IDF Foils Attempt to Smuggle Handguns, 35 Kilos of Drugs into Israel from Lebanon
Israeli troops foiled an attempt to smuggle firearms and drugs worth hundreds of thousands of shekels into Israel from Lebanon on Sunday night, October 23, the military said.
According to the Israel Defense Forces, soldiers monitoring an area near the town of Ghajar spotted a suspect smuggling a large bag into the country, and dispatched troops to the scene.
The soldiers launched flares over the area and located the man, who was found to be carrying two handguns and 30 kilograms of an unnamed drug, with an estimated street value of 800,000 NIS ($225,000). The arrested man, the handguns, and the drugs were handed over to police, the IDF said.
In an image published by the army, some of the drug packages bore a logo — the Lexus luxury division of Japanese car manufacturer Toyota — previously used in packages of captagon pills.
Captagon is an amphetamine-type stimulant manufactured mostly in Lebanon and Syria. Much of it has been bound for illegal recreational use in Saudi Arabia. Captagon pills have previously been seized en route to the Gaza Strip.
Israeli officials have previously called it the "Islamic State drug," as it was supposedly used by jihadists to prevent fear and fatigue during fighting in Syria and Iraq. (TOI / VFI News)
Do not set foot on the path of the wicked or walk in the way of evildoers. - Proverbs 4:14