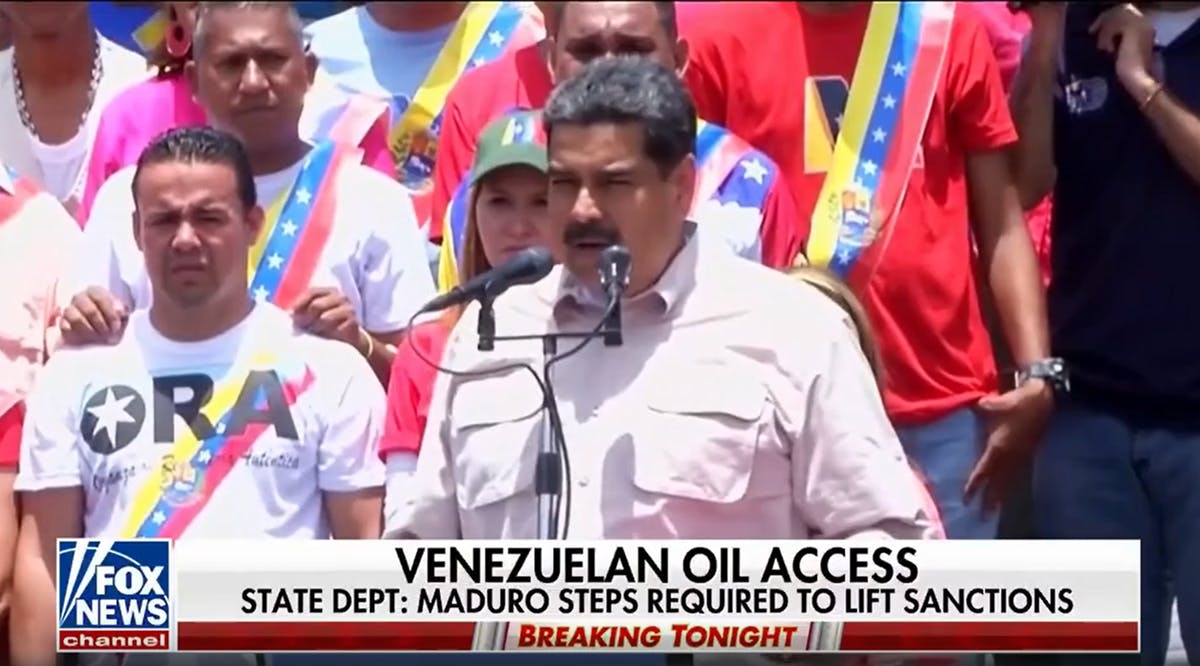 Iran and Venezuela Strengthen Dangerous Military, Economic Alliance in Challenge to US
In a move widely lambasted by Republicans, President Biden recently sought to resume Venezuelan oil imports in exchange for a promise of free and fair elections in 2024, a move which critics argue would only strengthen the hand of the Nicolás Maduro dictatorship.
The move comes at a time of closer relations between the two U.S. enemies. Iran and Venezuela, both petroleum-rich OPEC members with international pariah status, have recently found solidarity in coordinated geopolitical, economic, and military maneuvers against shared common enemy the United States, which has subjected them to a regimen of economic sanctions for years.
Former diplomat and current Venezuelan political dissident Isaias Medina views the alliance as a clear and present threat to the United States: "In my opinion, the countries of the Axis of Evil are increasing their presence on Venezuelan territory to strengthen their state policy of pursuing de facto control of a government that is based on asymmetric warfare against the West…this is where the interests of Venezuela-Iran -China-Russia-Cuba align."
Medina quit his position with the Venezuelan mission to the UN where he served in a senior position over Maduro's policies. Geopolitical analysts have noted that the Maduro regime is now pursuing a policy which offers economic and territorial control to rogue states in exchange for access to its vast resources, including petroleum, gold and potentially even uranium. (FN / VFI News)
"Such are the paths of all who go after ill-gotten gain; it takes away the life of those who get it." - Proverbs 1:19