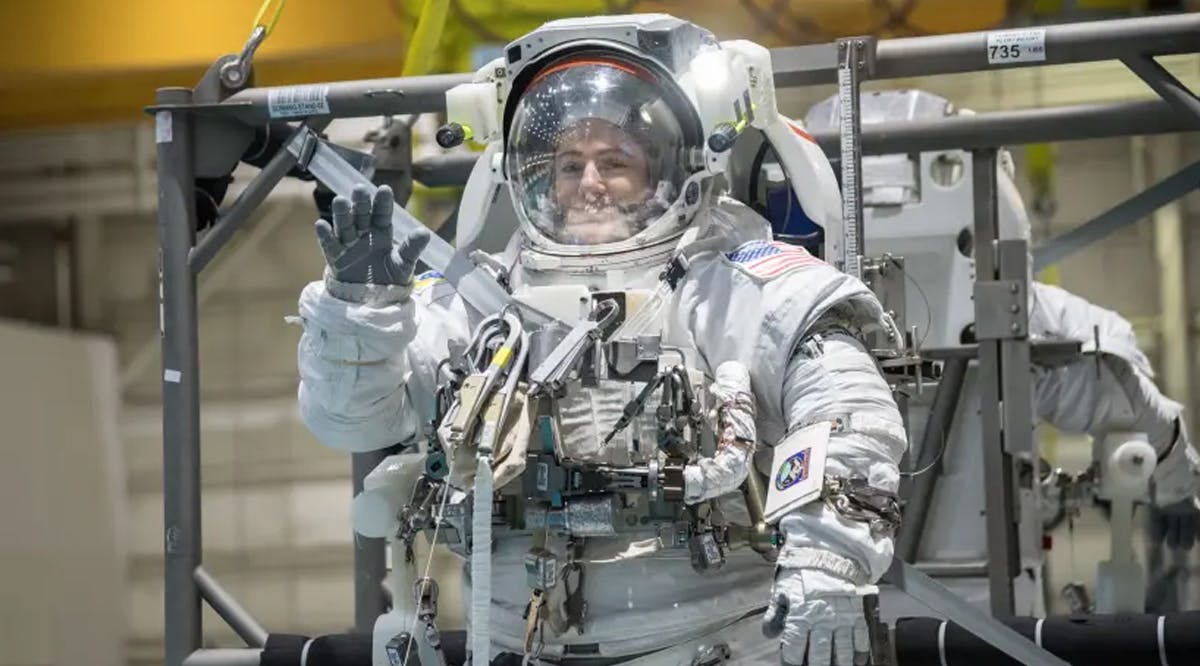 Jewish-American Astronaut Jessica Meir may be First Woman on the Moon
NASA astronaut Jessica Meir is a candidate to be the first woman to land on the Moon as part of the Artemis lunar mission, which would see the first woman, Jew and Swedish citizen to step foot on the lunar surface, and the first person to do so since Eugene Cernan on December 12, 1972.
The child of a Swedish mother and Israeli Sephardi father, Meir is no stranger to space, having made history in 2019 for being part of the first all-female spacewalk. She has also always kept her Jewish and Israeli roots close to her heart, having brought an Israeli flag, Star of David socks, and other related items with her into space.
Now she is hoping to make her mark on the lunar surface.
The announcement comes as part of NASA's Artemis program, a series of missions named after the Greek goddess of the same name who was the twin sister of Apollo, the namesake of NASA's lunar missions in the 1960s and 1970s.
Female astronauts have flown for years, with Soviet cosmonaut Valentina Tereshkova being the first woman in space in 1963. However, they are still a minority among astronauts.
In fact, the only people to ever land on the Moon have been white men.
However, NASA made a pledge in April 2021 that it would put a woman and a person of color on the Moon, a promise in line with US President Joe Biden's aims of advancing equality. (JPost / VFI News)
The suggestions, opinions, and scripture references made by VFI News writers and editors are based on the best information received.

Want to see more from VFI? Follow us on Facebook! Our official Facebook name is Vision for Israel. Follow us there and please hit "like" if you like us.