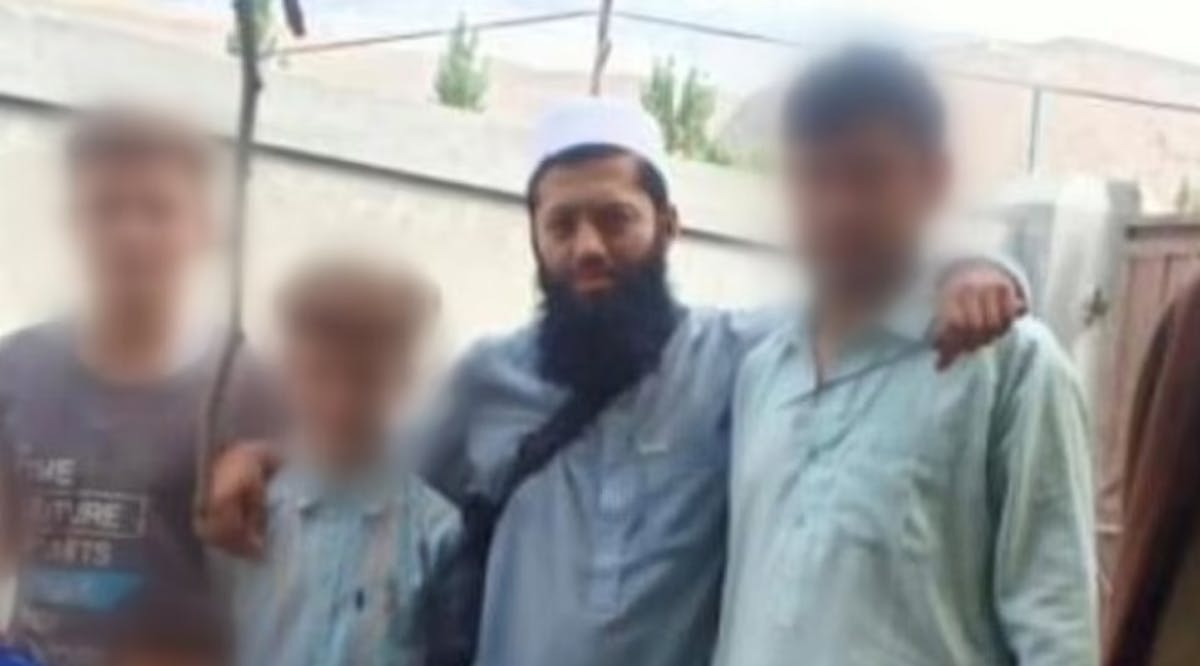 Terrorist's Brother Blames Shooter's Actions on Mental Health
The family of a 44-year-old British Muslim man who was shot dead by police in Texas after launching a terror attack on a synagogue on Saturday, January 16, demanded to know how he was allowed into America despite a long criminal record.
Malik Faisal Akram, from Blackburn, died in a hail of bullets after a 10-hour stand-off on Saturday in which four people were held hostage at the Congregation Beth Israel synagogue in Colleyville, 27 miles from Dallas.
Akram had apparently flown to America two weeks ago, lived in homeless shelters, and bought a gun on the street, according to US President Joe Biden.
He was described by his family as suffering 'mental health issues' but concerns over a wider plot grew last night as two teenagers were arrested over the incident by anti-terror officers in south Manchester. The pair, both believed to be under 18, cannot be identified for legal reasons. They were still in custody overnight, Greater Manchester Police said.
However, the FBI's field office in Dallas had earlier said there was 'no indication' that anyone else was involved in what President Biden called 'an act of terror'.
Malik's brother Gulbar issued a statement on behalf of the family last night in which he told of their 'devastation' and revealed how relatives had been in contact with Malik during his attack at the police's request but could not convince him to surrender.
But speaking to Sky News he also demanded to know how the incident had been allowed to unfold. 'He's known to police. Got a criminal record. How was he allowed to get a visa and acquire a gun?', he said.
It remained unclear why Akram flew to Texas, 4,700 miles away from his Lancashire home, to carry out his attack.
He was shot dead at around 9 pm local time (3 pm GMT) by the FBI's elite Hostage Rescue Team after holding four hostages, including the rabbi Charlie Cytron-Walker for ten hours.
The incident began when Akram entered the building as it was livestreaming a service, shouting that he had weapons and 'backpacks of explosives' on him.
He demanded the release of jailed female terrorist Aafia Siddiqu–known as Lady Al Qaeda. He referred to her as his 'sister' during the attack but the pair are not related. She is being held in jail about 20 miles from Colleyville. (DailyMail / VFI News)
"God, we ask that you comfort those who were held hostage at the synagogue and protect the Jewish people from antisemitism and hate crimes."
The articles included in this publication do not necessarily reflect the views or opinions of Vision for Israel. We try to provide accurate reporting on news pertinent to Israel, the Middle East, the diaspora, and Jewish issues around the world—and we hope that you find it both informative and useful for intercessory prayer.