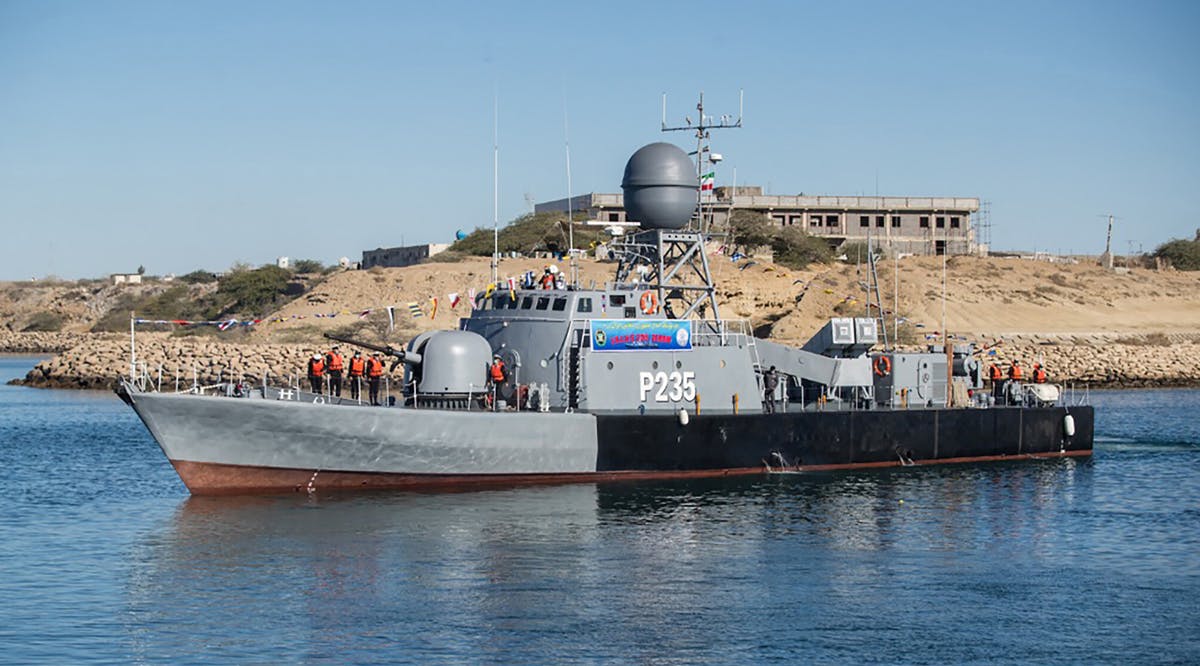 China, Russia, and Iran Launch Joint Naval Drill on Friday
China, Russia, and Iran held a maritime joint exercise on Friday, January 21, a public relations official from Iran's armed forces told the semi-official ISNA (Iranian Students News Agency) on Thursday, January 20.
The wargame took place in the northern Indian Ocean, Mostafa Tajoldin said, and is the third joint naval drill between the three countries, with the previous one taking place last February.
Preparations for the latest maneuvers came as Russian President Vladimir Putin and his Iranian counterpart, Ebrahim Raisi, met in Moscow Wednesday, as pressure mounts for a decision on the Iran nuclear deal.
Raisi said he had presented Moscow with draft documents on strategic ties that would cement joint collaboration for the next two decades.
Putin praised the countries' "close cooperation" on the international stage and said: "It is very important for me to know your opinion on the Joint Comprehensive Plan of Action."
The 2015 accord between Iran and world powers — the United States, France, Britain, Russia, China, and Germany — offered Tehran relief from crippling international sanctions in return for deep curbs on its nuclear program.
But the unilateral US withdrawal from the agreement in 2018 under former president Donald Trump prompted Tehran to walk back on its commitments. (TOI / VFI News)
For wicked and deceitful mouths are opened against me, speaking against me with lying tongues. They encircle me with words of hate, and attack me without cause. In return for my love they accuse me, but I give myself to prayer. So they reward me evil for good, and hatred for my love. - Psalm 109:2-5
The articles included in this publication do not necessarily reflect the views or opinions of Vision for Israel. We try to provide accurate reporting on news pertinent to Israel, the Middle East, the diaspora, and Jewish issues around the world—and we hope that you find it both informative and useful for intercessory prayer.