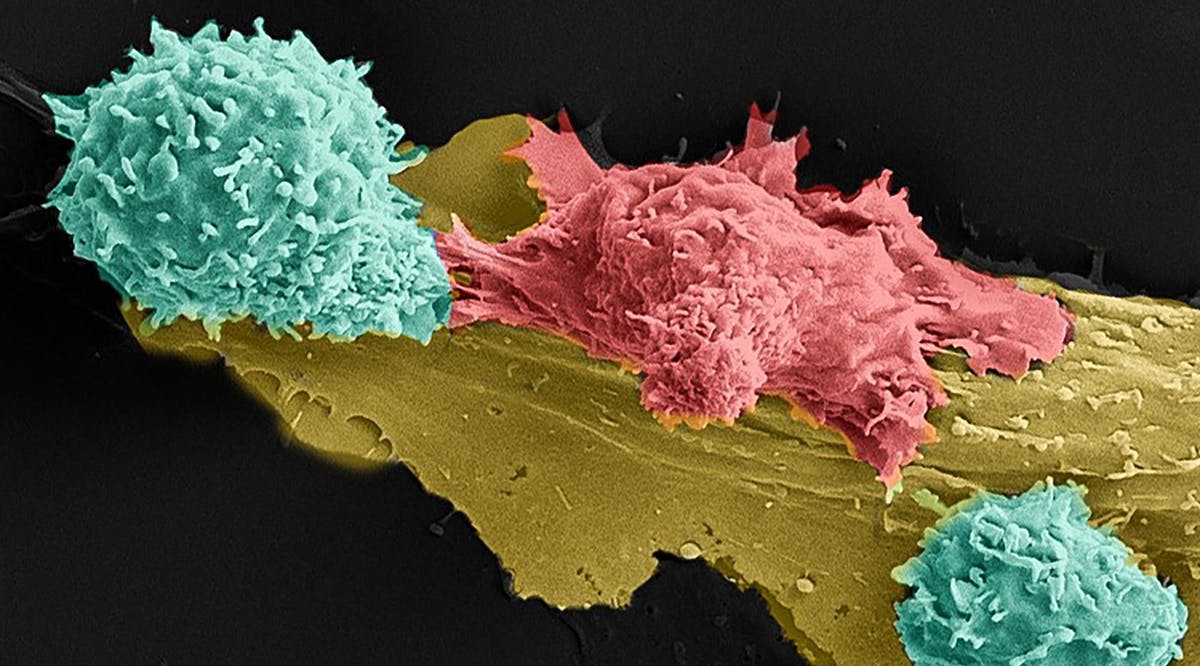 After Demonstrating 57% Remission Rate, Israeli Immunotherapy Licensed by US Firm
An Israeli immunotherapy has successfully "reprogrammed the immune systems" of cancer patients, with a US-based pharma company licensing it for commercialization, its inventors revealed on Wednesday, January 4.
The treatment involves removing healthy white blood cells — T-cells — from cancer patients and adding an artificial molecule before returning the cells to the body, said Prof. Cyrille Cohen of Bar Ilan University.
The molecule gives the T-cells powers to recognize and kill cells that cause multiple myeloma, a bone marrow cancer. Hadassah Medical Center in Jerusalem tested the therapy with different dose levels and found that, when given at the highest strength, 57 percent of multiple myeloma patients went into remission.
Some 90% of patients given the high dose saw an improvement in their condition. Partial results from the ongoing study, which involved 50 cancer patients, have been peer-reviewed.
The innovation arms of Bar Ilan and Hadassah Medical Center announced Wednesday that they have signed a deal with Los Angeles-based Immix BioPharma for the further development and commercialization of the therapy. It is named HBI0101, with the first three letters referencing Hadassah and Bar Ilan.
"This is very exciting, and represents the first immunotherapy of its type developed entirely in Israel, a blue-and-white cancer treatment," said Cohen, who co-invented HBI0101 together with Prof. Polina Stepensky of Hadassah, predicting that it could be in mainstream use within five years. (TOI / VFI News)