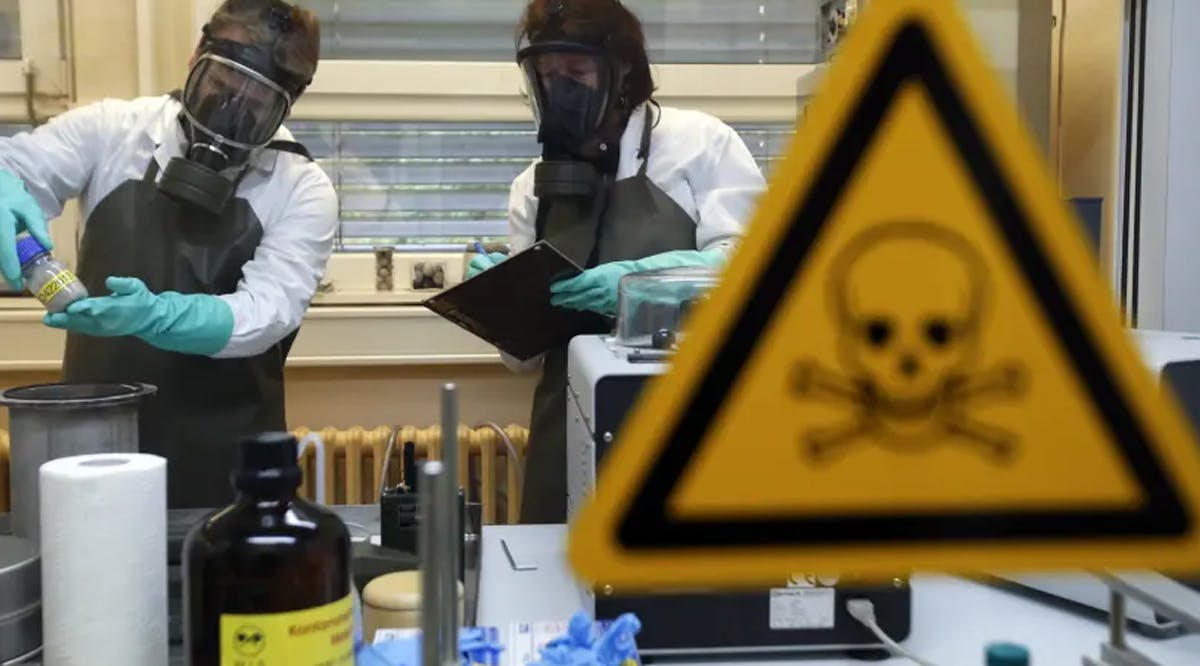 Iranian Planning Chemical Weapons Attack Arrested in Germany
An Iranian national suspected of planning a terrorist attack using chemical weapons was arrested in Castrop-Rauxel, northeast of Düsseldorf, Germany, early Sunday morning, January 8, according to the Düsseldorf public prosecutor, the Recklinghausen police and the Münster police.
According to local authorities, the Iranian citizen, 32, is suspected of preparing an "Islamist-motivated attack" using cyanide and ricin. News reports in Germany claimed that the intelligence came from Israel's Mossad.
According to the US Centers for Disease Control and Prevention (CDC), ricin is "one of the most toxic biological agents known" and is designated as a Schedule 1 chemical warfare agent.
The investigation is ongoing. According to German media, investigators raided the Iranian's residence at around midnight. The scene was cordoned off and police, fire brigade and rescue workers were at the scene, many of whom were wearing protective suits.
The evidence gathered by investigators was brought in blue barrels to a decontamination point set up by the fire department. The citizen and one other person have been arrested and evidence has been secured.
According to a German media outlet, a "friendly intelligence service" informed German authorities about the danger of a chemical weapon attack. (JPost / VFI News)
"God, we thank You for protecting German citizens from chemical warfare, as well as for enabling their agents to effectively capture the suspects without loss of human lives."