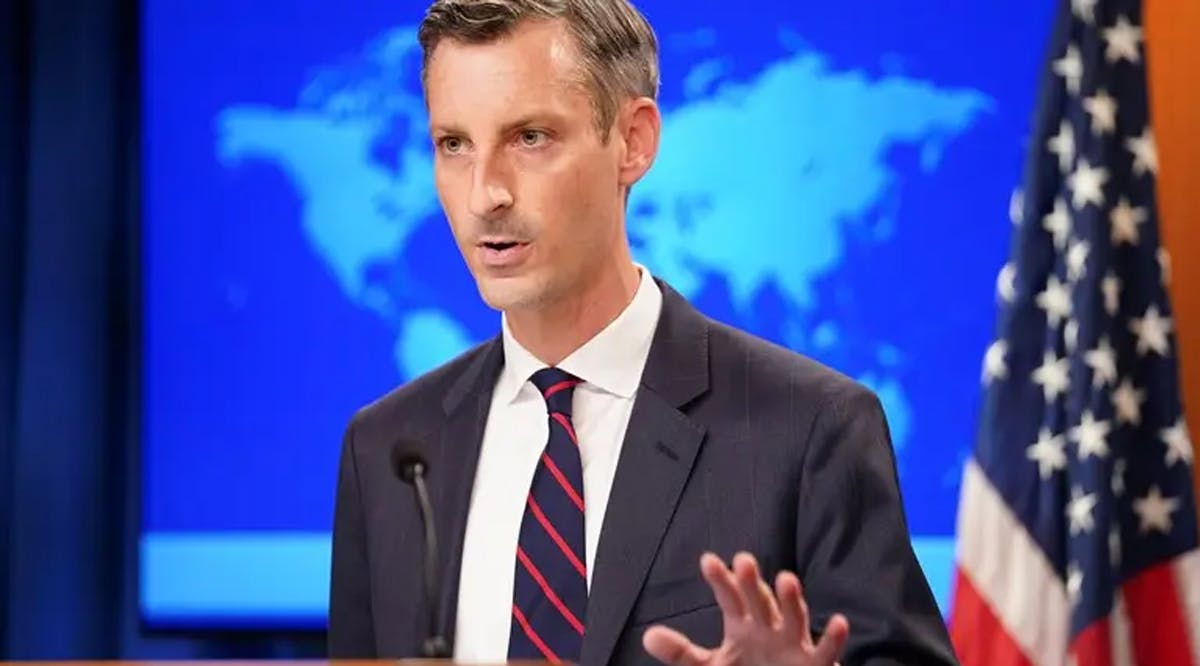 US, Britain Condemn Latest Executions in Iran
State Department spokesperson Ned Price on Saturday, January 7, condemned the latest executions of protesters in Iran, after the Islamic Republic hanged two protesters who were found guilty over their alleged involvement in the death of a paramilitary officer.
"We condemn Iran's sham trials & execution of Mohammad Mehdi Karami & Mohammad Hosseini in the strongest terms. These executions are a key component of the regime's effort to suppress protests. We continue to work with partners to pursue accountability for Iran's brutal crackdown," tweeted Price.
British Foreign Secretary James Cleverly also condemned the executions. "Iran must immediately end the violence against its own people. The execution of Mohammad Mahdi Karami and Seyed Mohammad Hosseini by the Iranian regime is abhorrent," he tweeted. "The UK is strongly opposed to the death penalty in all circumstances," added Cleverly.
Previously, two men aged 23 were executed over the protests, and campaigners fear dozens more risk being hanged, as Iran uses capital punishment as an intimidation tactic in a bid to quell the protests. (INN / VFI News)
"God, we pray for an end to the Iranian regime's cruelty against its own citizens. We hope that reparations will be made, and that no more Iranian people will lose their lives for trying to live in peace, harmony and acceptance of one another."