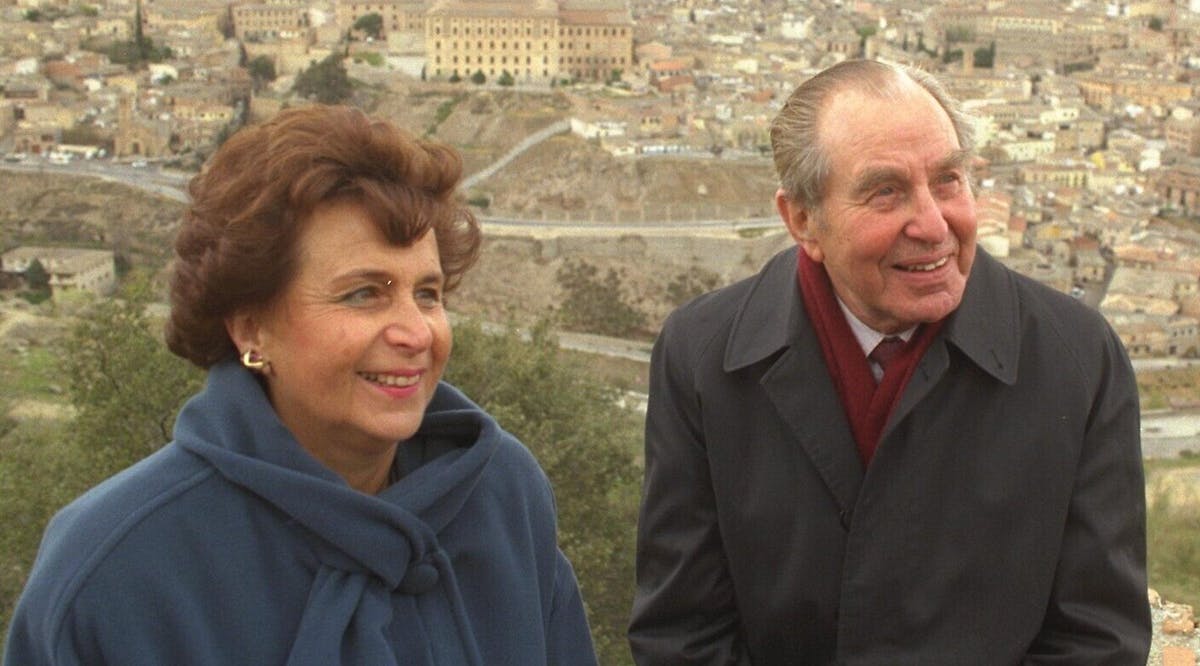 Aura Herzog, Wife to One Israeli President and Mother to a Second, Dies at 97
Aura Herzog, the mother of President Isaac Herzog and widow of Israel's sixth president, Chaim Herzog, died Sunday night, January 9, at the age of 97.
Prime Minister Naftali Bennett eulogized Herzog as "a public figure and social activist who loved her people and country. She lived humbly and raised a family to be proud of, while constantly working for the public and Israeli society."
He sent his "deepest condolences" to her family.
Opposition leader Benjamin Netanyahu said Herzog "devoted her life to public and social activity for the people of Israel… May her memory be a blessing."
Defense Minister Benny Gantz called her "a pioneering woman…who worked for Israeli society and was a part of the generation that built the nation and to whom we are all grateful." (TOI / VFI News)
For if we live, we live to the Lord, and if we die, we die to the Lord. So then, whether we live or whether we die, we are the Lord's. - Romans 14:8
The suggestions, opinions, and scripture references made by VFI News writers and editors are based on the best information received.

Want to see more from VFI? Follow us on Facebook! Our official Facebook name is Vision for Israel. Follow us there and please hit "like" if you like us.