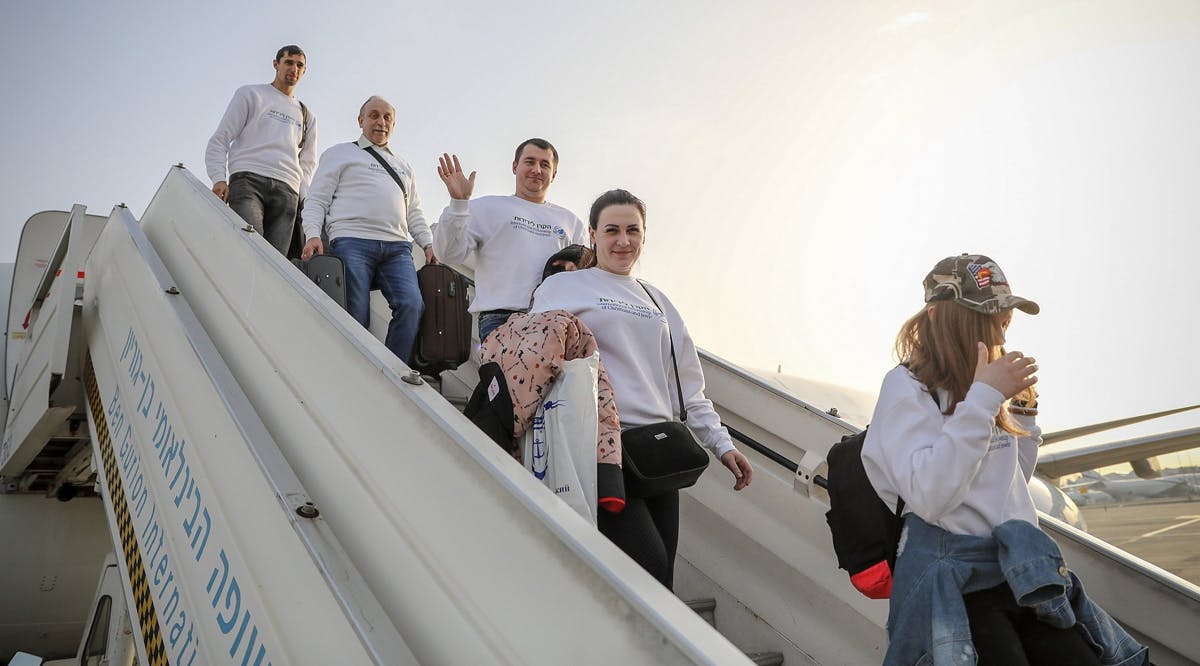 Israel Preparing for Potential Need to Evacuate Ukrainian Jews in Case of War
The Israeli government is preparing for the possibility that thousands of Ukrainian Jews will want to immigrate to Israel in the event of a Russian invasion of the country, according to a report Sunday night, January 23.
According to Haaretz, representatives of various government offices and groups met on Sunday to discuss such an eventuality, among them the Prime Minister's Office, Foreign Minister, Defense Ministry, Diaspora Affairs Ministry and the Jewish Agency.
The report said some 75,000 people living in eastern Ukraine are believed eligible for Israeli citizenship.
It noted that Israel has long had plans for the mass evacuation of Jews from various countries should the need arise, and has updated those plans for Ukraine due to the rising tensions.
A Foreign Ministry official on Monday said Israel is not currently expecting a surge in immigration from Ukraine and also noted that the Jewish Agency handles such immigration issues. However, the official said the ministry was looking into issues relating to the estimated 10,000 Israeli nationals in Ukraine.
On Sunday the US State Department said Washington had ordered the families of its diplomats in the Ukrainian capital Kyiv to leave the country "due to the continued threat of Russian military action."
Washington has also authorized the "voluntary" departure of its embassy employees and urged US citizens in the Eastern European country to "consider departing now using commercial or other privately available transportation options."
The State Department announcement came amid tensions between Russia and the West over European security and concerns over a possible invasion by Moscow of Ukraine.
Russia has been massing tens of thousands of troops on its border with Ukraine, along with an arsenal of tanks, fighting vehicles, artillery and missiles.
The movements have ignited stern warnings from Washington and Europe — but so far intense diplomacy has yielded little results.
"Therefore, behold, the days are coming, declares the Lord, when it shall no longer be said, as the Lord lives who brought up the people of Israel out of the land of Egypt,' but as the Lord lives who brought up the people of Israel out of the north country and out of all the countries where he had driven them.' For I will bring them back to their own land that I gave to their fathers." - Jeremiah 16:14–15