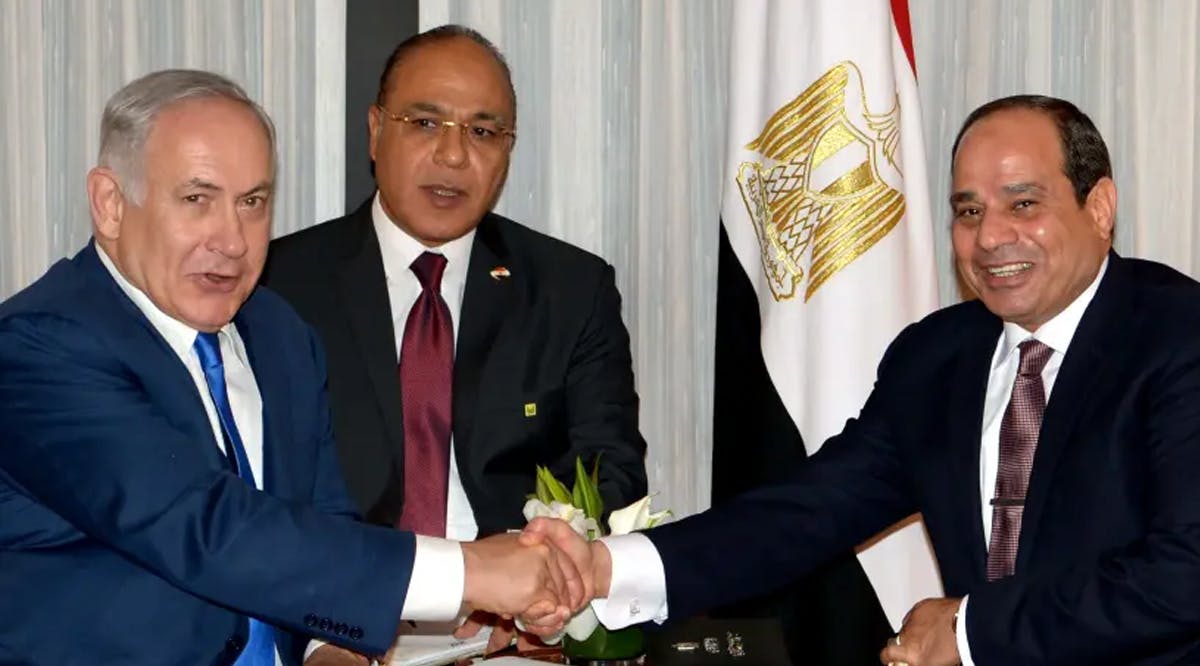 Egypt's Sisi Congratulates Netanyahu As He Pushes for Israeli-Palestinian Talks
Egyptian President Abdel Fattah El-Sisi pushed for renewed Israeli-Palestinian talks when he called Prime Minister Benjamin Netanyahu on Sunday, January 1, to congratulate him on the formation of his government.
Sisi "stressed the importance of achieving just and comprehensive peace" between Israelis and Palestinians, the office of the Egyptian presidency stated.
This would "contribute to realizing security and prosperity for all the peoples of the region," Sisi said. He also emphasized the importance of avoiding "any measures that would lead to tension and complicate the situation in the region."
Netanyahu's office said that the "two leaders stressed the importance of promoting peace, stability and security for the sake of both peoples and for all peoples in the Middle East," but it did not mention the Palestinians.
They also spoke of ways to improve bilateral relations between the two countries and discussed regional developments. Under the previous government, Israel had approved a plan to increase trade with Egypt to $700 million. This included upgrading the Nitzana Crossing between Israel and Egypt.
Sisi is one of a number of regional leaders who have reached out to Netanyahu after an 18-month hiatus from the premiership. (JPost / VFI News)
"The righteous choose their friends carefully, but the way of the wicked leads them astray." - Proverbs 12:26