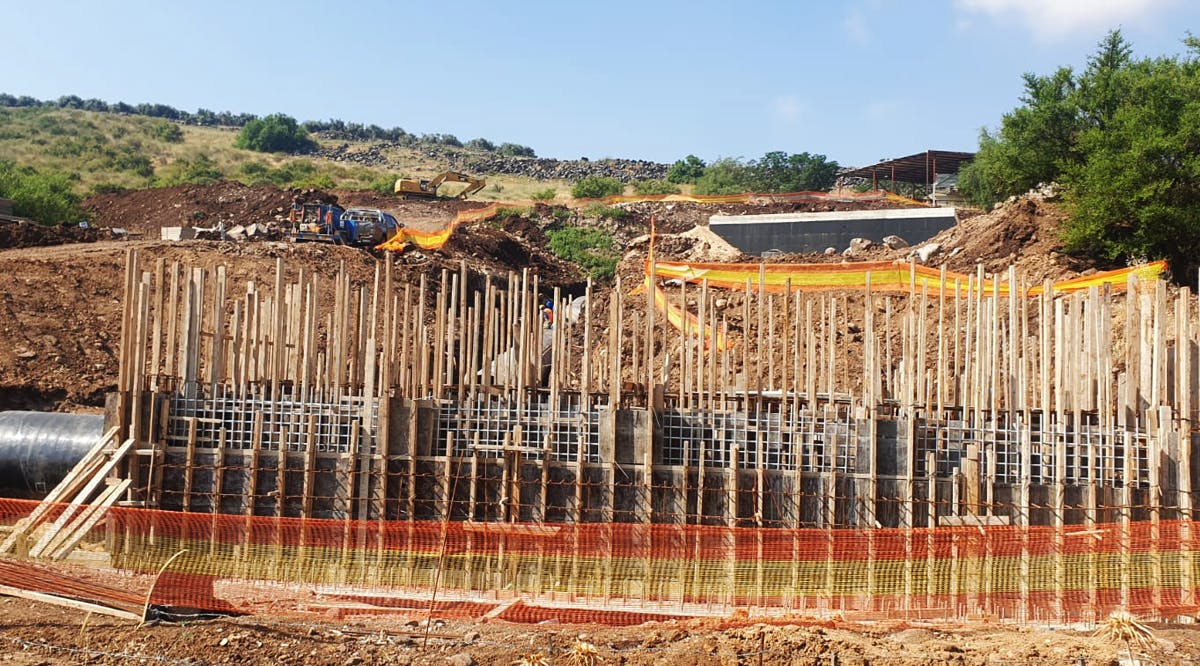 Israel Begins Pumping Desalinated Water from the Mediterranean to the Kinneret
Mekorot Israel National Water Co. and the Israel Water Authority have launched the billion shekel "Reverse Water Carrier" project in the north, to bring desalinated water from the Mediterranean to the Kinneret (Sea of Galilee).
The project is meant to 'top off' the inland sea, maintaining its level during years of below-average rainfall. This is the first project of its kind in the world.
Israel Water Authority director Yehezkel Lifshitz told media, "The project we have launched today proves that Israel is leading in innovative thinking and a creative planning approach to dealing with the effects of climate change, while ensuring a sustainable water supply, safeguarding Israel's natural resources and maintaining the Kinneret as a strategic buffer for the State of Israel."
The project, launched on Tuesday, December 27, was conceived in 2009 following a series of drought years (2013-2018) and work began four years ago.
The new pipelines connect five desalination plants along the coast with the Kinneret via 100-kilometer water channels, advanced quality control and command systems, and water reservoirs. The project will allow the maximum streaming of 120 million cubic meters of water back into the Kinneret.
The Kinneret is mentioned in the Hebrew Bible and prominently featured in the New Testament. The Kinneret first appears in the Bible in the Book of Numbers. (I365N / VFI News)
"From Shepham the boundary shall descend to Riblah on the east side of Ain; from there the boundary shall continue downward and abut on the eastern slopes of the Sea of Chinnereth." - Numbers 34:11
The suggestions, opinions, and scripture references made by VFI News writers and editors are based on the best information received.

Want to see more from VFI? Follow us on Facebook! Our official Facebook name is Vision for Israel. Follow us there and please hit "like" if you like us.