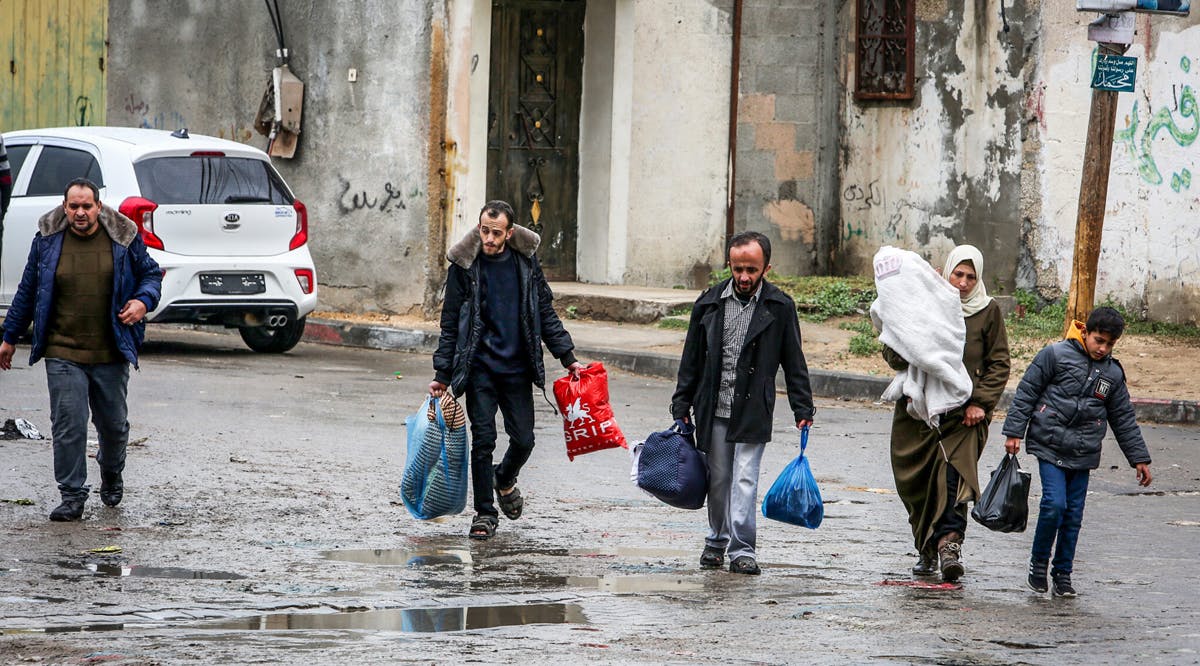 Israel Targeted by "Flood Libel"
After heavy rains fell on the region during the last days of December, some Arab media have falsely accused Israel of causing flooding in Gaza.
On Monday, December 26, the official outlet for the Palestinian Authority, published an article titled, "As if the heavy rain was not enough, Israel opens rainwater ducts to flood Gaza towns, destroy lands".
According to the outlet's report, after two days of rain, the Israeli authorities made the flooding in Gaza worse "by opening the ducts in the dams located on the Israeli side of the border fence.
The only dam in Israel is the Degania Dam, located on the Jordan River at the southern end of the Sea of Galilee that regulates water levels in the Sea of Galilee and the flow of water into the Jordan River.
The distance between the dam and Gaza is roughly 200 kilometers and since it is over 200 meters lower than Gaza, it would be impossible for any water released from the dam to arrive at Gaza.
The article was followed by another article in a pro-Palestinian website that supports Islamist causes. The outlet published a report under the headline, "Israel floods Gaza after opening dam gates."
The article quoted Deputy Minister for Local Governance, Zuhdi al Ghreez, who said, "Large swathes of the city of Deir al Balah, in the middle sector of the Gaza Strip were submerged with water coming from the Israeli dams."
These accusations by the Palestinians arise every winter and have been picked up by foreign media. (I365N / VFI News)
"God, we ask that our reputation remains intact, and that false accusations against Israel are quickly dismissed and proved groundless, while the world becomes aware of such distortions."