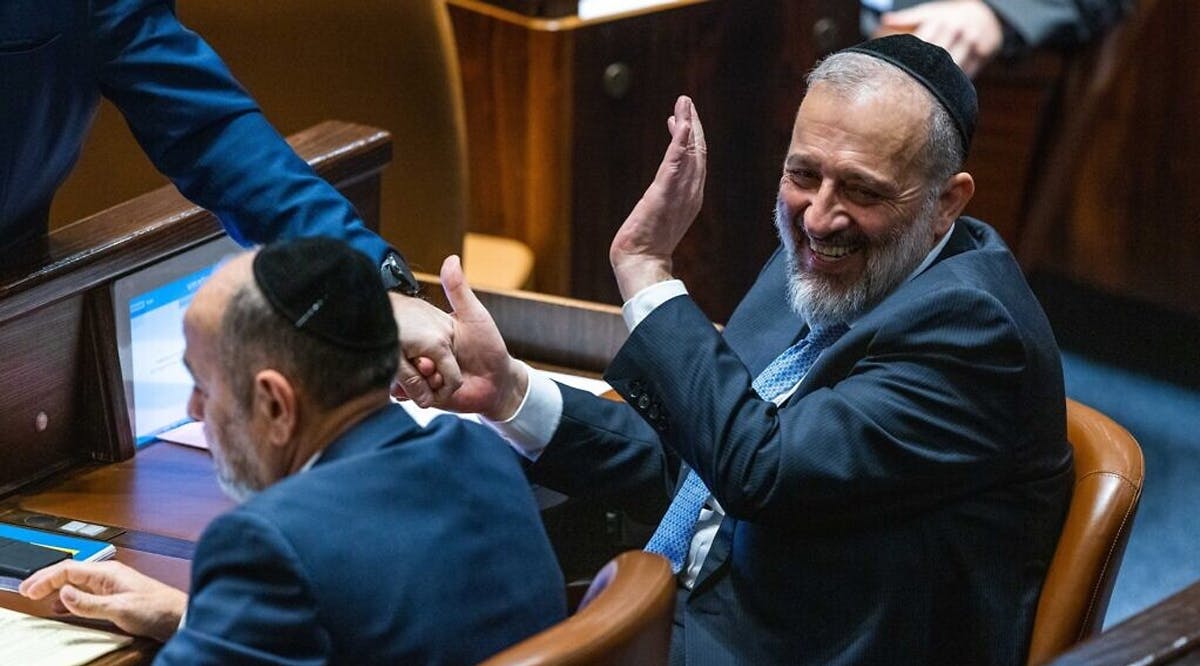 Shas Secures Billions for Welfare, Healthcare, Religious Benefits in Coalition Deal
In its coalition agreement with prime minister Benjamin Netanyahu's Likud, the ultra-Orthodox Shas party secured billions of shekels in promises to advance its core agendas, including supporting disadvantaged Israelis, benefits to the religious community and its institutions, and improving healthcare services, especially in the so-called periphery.
Laser-focus on its socioeconomic and religious priorities has been a longtime winning strategy for Shas. The party did not make any independent security or foreign policy demands, and largely acceded to Likud requests beyond its core interests.
In addition to the policy points, Shas secured six ministerial portfolios to be handed out to five of its 12 lawmakers. Party leader Aryeh Deri will take two of the portfolios, returning to lead the Interior Ministry once again, and the Health Ministry. He will also be a deputy prime minister for the entirety of the government's term.
The religious services and welfare portfolios will also go to Shas, as well as two additional ministers within — but not leading — the welfare and education ministries.
Deri also cleared NIS 5.85 billion ($1.65 billion) for improvements to the healthcare system, with a special focus on improving services in disadvantaged and far-flung communities outside central Israel. (TOI / VFI News)
"They will spend their days in prosperity, and their descendants will inherit the land." - Psalm 25:13