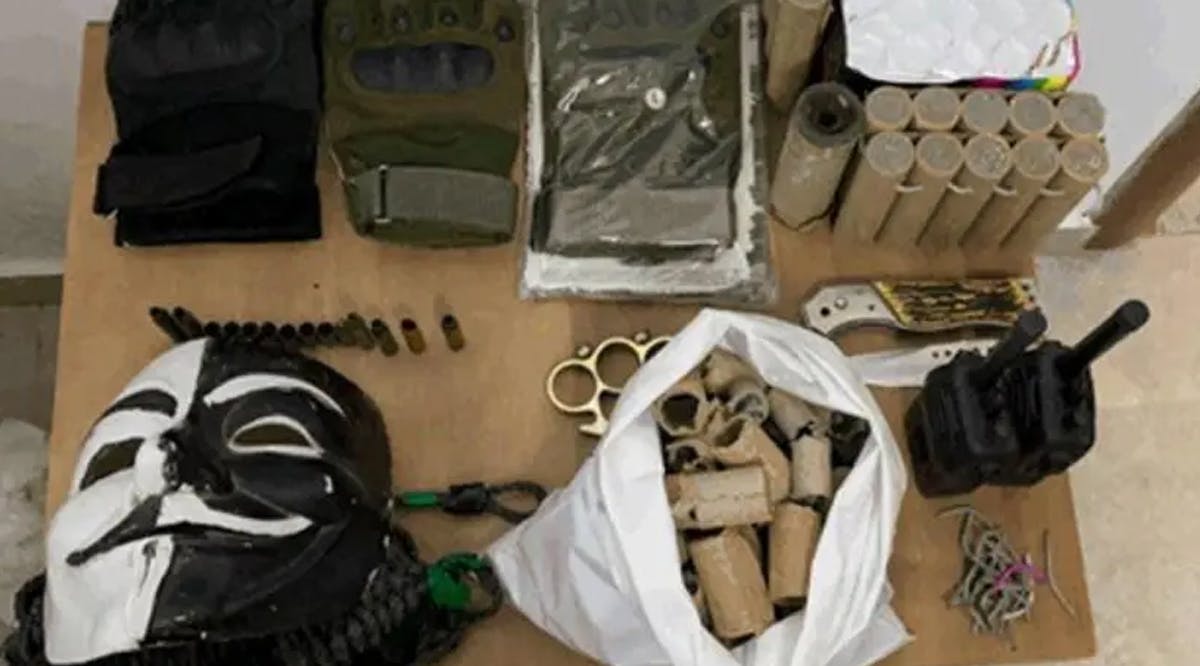 Hamas Tricked West Bank Residents into Delivering Cash, Weapons to Terrorists
The Shin Bet uncovered a scheme in which Hamas terrorists in Gaza use Palestinians from the West Bank, sometimes without their knowledge, as aid in carrying out terror attacks, the intelligence agency revealed on Wednesday, January 25.
This activity is managed by the "Bank Staff" - a Hamas body in Gaza that's managed by people once exiled from Israel in the Gilad Schalit deal.
How does the scheme work? The terrorists in the Gaza Strip hide their real identities and pose as business companies, recruit young Palestinians from the West Bank for paid "work", and send them to carry out various tasks.
Some of them were transferring funds meant for buying weapons for terror attacks, others transported packages with weapons or ammunition in them without knowing the true nature of their cargo.
The weapons and funds handled by the unwitting delivery people were intended to ultimately be delivered to Hamas terrorists in the West Bank who are recruited from Gaza to carry out terror attacks.
Furthermore, some of the messengers, who were in contact with Hamas terrorists in Gaza, had been charged with weapons trafficking in the past. As a result, some of them were indicted in a military court. One of the detainees is Salam Zid, a 27-year-old resident of the Jenin refugee camp.
In July 2022, he was contacted by an unknown Facebook account with the name Khaled Talab. The user offered him a job in a Turkish delivery company that works in the West Bank. In the beginning, Zid was asked to deliver large sums of money worth thousands of shekels between various areas in the West Bank like Bethlehem, Ramallah and Hebron, but Zid didn't know that this was Hamas money. (JPost / VFI News)