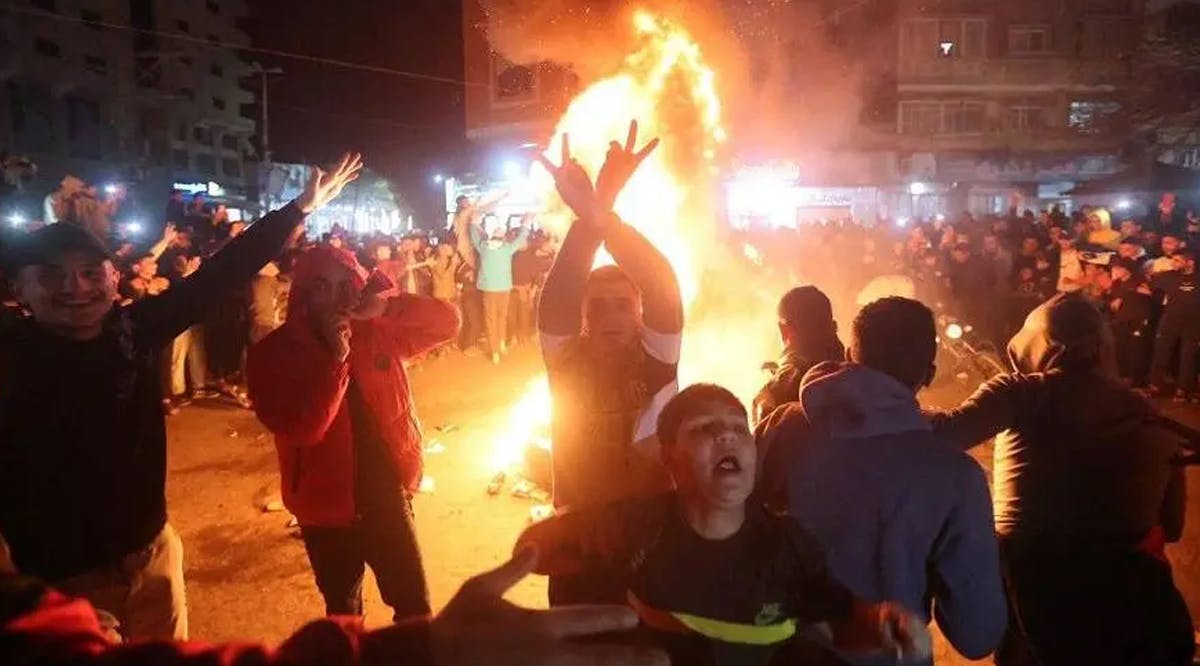 Palestinians Celebrate Deadly Terror Attack with Candy, Fireworks, 'Allahu Akbar'
Friday's attack from Palestinian terrorist Alqam Khayri, was the deadliest Palestinian terror attack on Israelis since 2008.
Videos posted to social media showed hundreds of Palestinians in at least 7 different cities marching and chanting in the streets, honking cars, firing rounds into the air from rifles, handing out candy, and igniting fireworks in jubilation over the terrorist attack.
The morning after the shooting attack, another one took place, also in Jerusalem, when a 13-year-old Arab terrorist opened fire on a group of Israelis, severely wounding a father and son.
The Palestinian Authority issued a statement on Saturday, January 28, saying it holds Israel "fully responsible for the dangerous escalation" in violence, while failing to mention the two terror attacks. It also referred to the Palestinian terrorists as "martyrs."
The terrorists were planning a large-scale bombing attack against Israel. Gaza-based terror groups later launched a barrage of rockets into Israel. The Palestinian Authority announced it would be cutting security cooperation with Israel. (BB / VFI News)
"The evil deeds of the wicked ensnare them; the cords of their sins hold them fast." - Proverbs 5:22