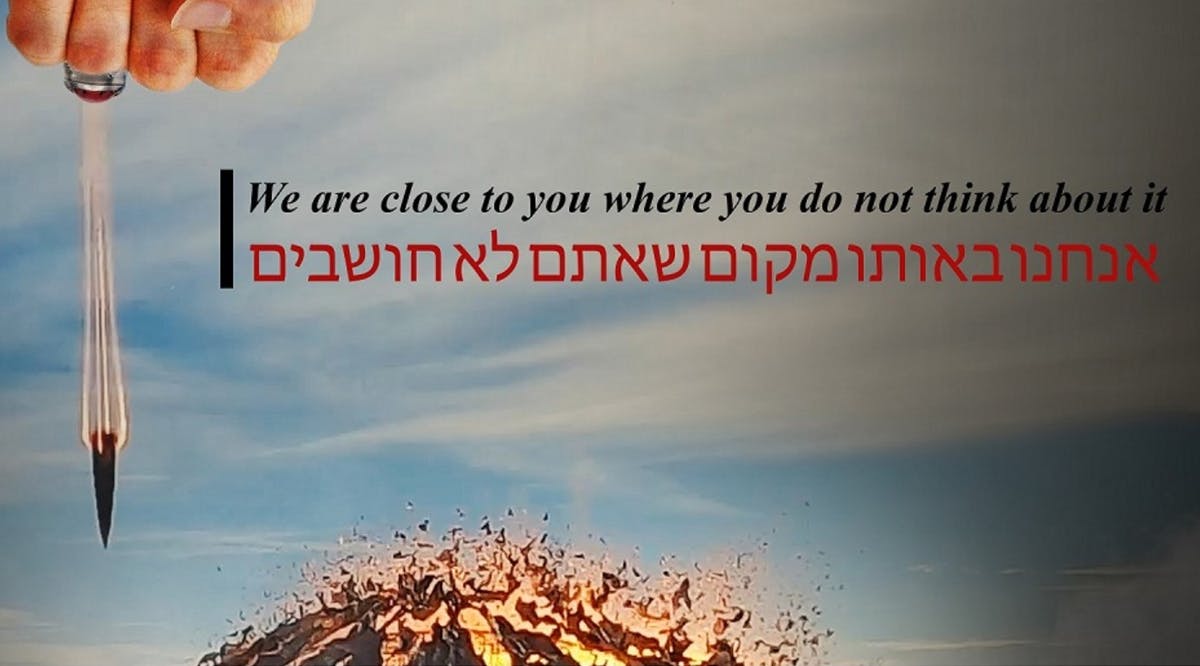 Jerusalem Post Website Hacked with Iran Warning on Anniversary of Soleimani Killing
Two Israeli media outlets were hacked early Monday, January 3, with warnings from an Iranian propaganda video linked to the second anniversary of the assassination of top general Qassem Soleimani.
The website of The Jerusalem Post showed a scene from an Iranian missile drill last month in which Tehran destroyed a mock-up of Israel's nuclear reactor in Dimona.
In the picture, the rocket appears to be fired from the iconic ring Soleimani wore, with the caption: "We are close to you where you do not think about it," in English and Hebrew.
The Twitter account of the Maariv newspaper, which has the same owners as the English-language Post, briefly held the same message, but soon took it down. Maariv said its website was also hacked.
"We are aware of the apparent hacking of our website, alongside a direct threat of Israel. We are working to resolve the issue," the Post tweeted.
Former US President Donald Trump sent shock waves through the region on January 3, 2020, with the targeted killing of Soleimani, who was commander of the Quds Force, the foreign operation arm of Iran's elite Revolutionary Guards. The Quds force is designated by the US as a terrorist organization.
Soleimani was killed in a US drone strike in Baghdad ordered by Trump, along with his Iraqi lieutenant Abu Mahdi al-Muhandis, infuriating Iran and its allies.
Iran is preparing to launch week-long activities to mark the anniversary of Soleimani's killing. Authorities said the main event of the commemoration would be held on Monday, without elaborating.
They added that a display of "Iran's missile capabilities" would be held on January 7.
Iranian officials have pledged repeatedly that Soleimani would be avenged. (TOI / VFI News)
"God, we ask that you protect Israel and your people from Iran's violence, threats, and revenge."
The articles included in this publication do not necessarily reflect the views or opinions of Vision for Israel. We try to provide accurate reporting on news pertinent to Israel, the Middle East, the diaspora, and Jewish issues around the world—and we hope that you find it both informative and useful for intercessory prayer.