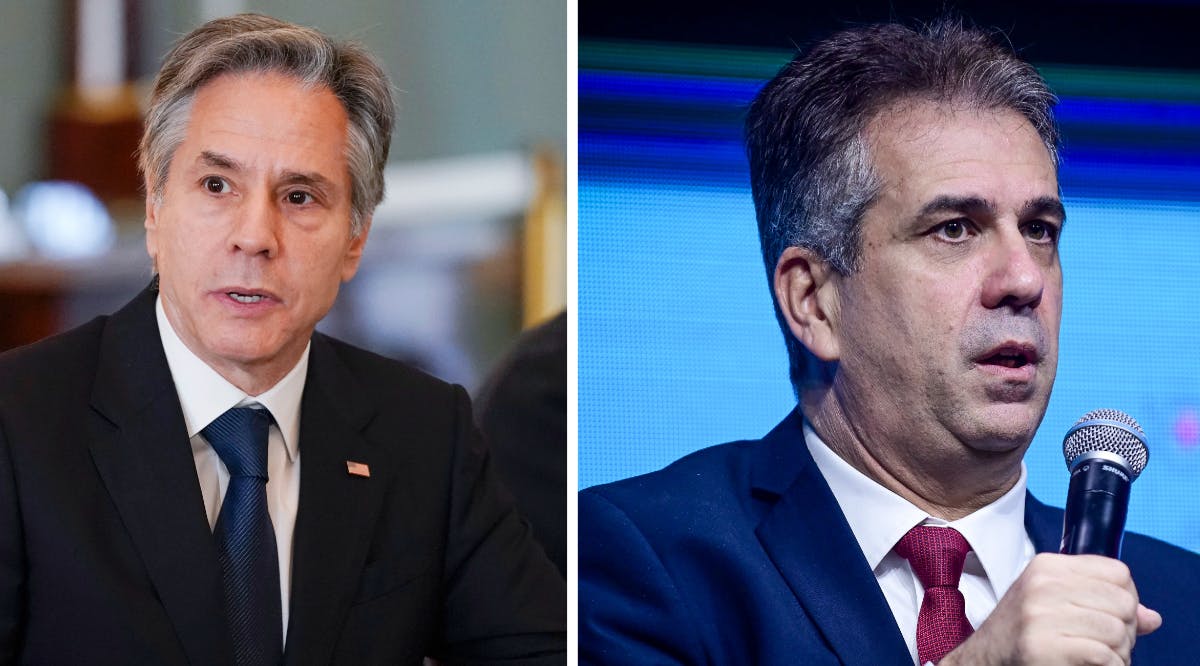 Blinken Tells Israel's New FM: US Will Oppose Steps that Undermine 2-State Solution
Secretary of State Antony Blinken on Monday, January 2, stressed US opposition to policies that undermine efforts to reach a two-state solution to the Israel-Palestinian conflict, during his first call with new Foreign Minister Eli Cohen.
Netanyahu's right-religious coalition has agreed to expand Israeli settlements in the West Bank and legalize dozens of wildcat outposts. The first clause of its overall government guidelines specifies: "The Jewish people have an exclusive and inalienable right to all parts of the Land of Israel" — an area that includes the biblical Judea and Samaria, today's West Bank.
For the Biden administration, any moves toward West Bank annexation or changing the status quo barring Jewish prayer at the Temple Mount represent "red lines," according to two Israeli and US officials familiar with the matter.
Apart from the aforementioned points, the US and Israeli readouts on the roughly 40-minute Blinken-Cohen call were largely the same. According to the statements, Blinken and Cohen talked about the US commitment to Israel's security, as well as efforts to strengthen the Abraham Accords and advance Israel's integration in the region.
They also discussed the Iran nuclear threat. Blinken told Cohen that US efforts to revive the Iran nuclear agreement were currently on hold, due to Tehran's intractable stance, the ongoing protests in the Islamic Republic and the latter's intensified cooperation with Russian forces invading Ukraine — a reality that the new Israeli government is likely satisfied with, given its opposition to the nuclear deal.
The readout from Cohen's office said he also used the call to explain his approach to the Palestinians and emphasized his opposition to Palestinians' effort to bring the conflict to the International Court of Justice (ICJ). (TOI / VFI News)