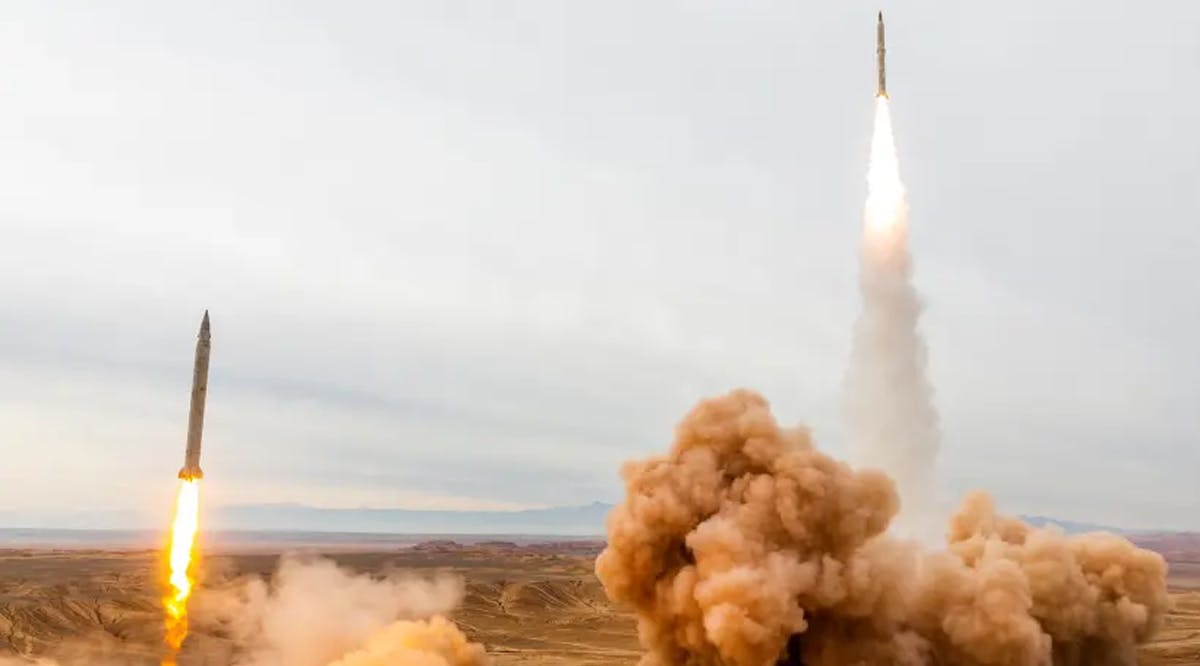 Iran Believes That Maneuvering Missiles, Drones Will Evade Air Defense
The Islamic Republic is seeking to improve its missile and drone capability to tap into the latest technology from Russia and China and learn how to get around the latest air-defense systems, according to Iranian military analysts.
Tehran now says it wants to learn from the experience of history how missiles have defeated air defense. "It should be noted that maneuvering ballistic warheads are just one step away from Hypersonic Gliding Vehicles (HGVs), which are now the cutting edge of missile technology in warheads."
"This type of projectile differs from maneuvering warheads only in design and flight path, and its speed varies from Mach 5 to 20 [3,836 mph-15,345 mph] depending on the design and opinion of the manufacturer," it said. "Instead of gaining altitude, such as ballistic missiles, HGV projectiles travel at much lower altitudes with the possibility of frequent reorientation, and as a result, the early defense radars of the enemy defense have difficulty detecting them and may surprise the enemy missile defense complex."
Iran's interest here is in learning from Chinese military technology. It openly says the Chinese have moved in the direction of HGV projectiles; Iran likely wants the same weapons.
Tehran and Beijing recently signed a 25-year cooperation agreement. This may not involve missiles yet, but Iran could be seeking more technology from North Korea, China, and Russia in the coming years.
Iran also says its rockets have improved maneuverability. It references the Qadr rocket and what it says is a detachable warhead on the Qiam and Sajil missiles.
Iran is thus openly saying it seeks to get around Israel's Arrow air-defense system. Israel has a multilayered air-defense system with Arrow, David's Sling, and Iron Dome; it also has Patriot batteries. Israel and the US cooperate closely on these issues. (JPost / VFI News)
"God, we ask that you strengthen Israel, your people, and our allies, and protect us from attacks and war."
The articles included in this publication do not necessarily reflect the views or opinions of Vision for Israel. We try to provide accurate reporting on news pertinent to Israel, the Middle East, the diaspora, and Jewish issues around the world—and we hope that you find it both informative and useful for intercessory prayer.