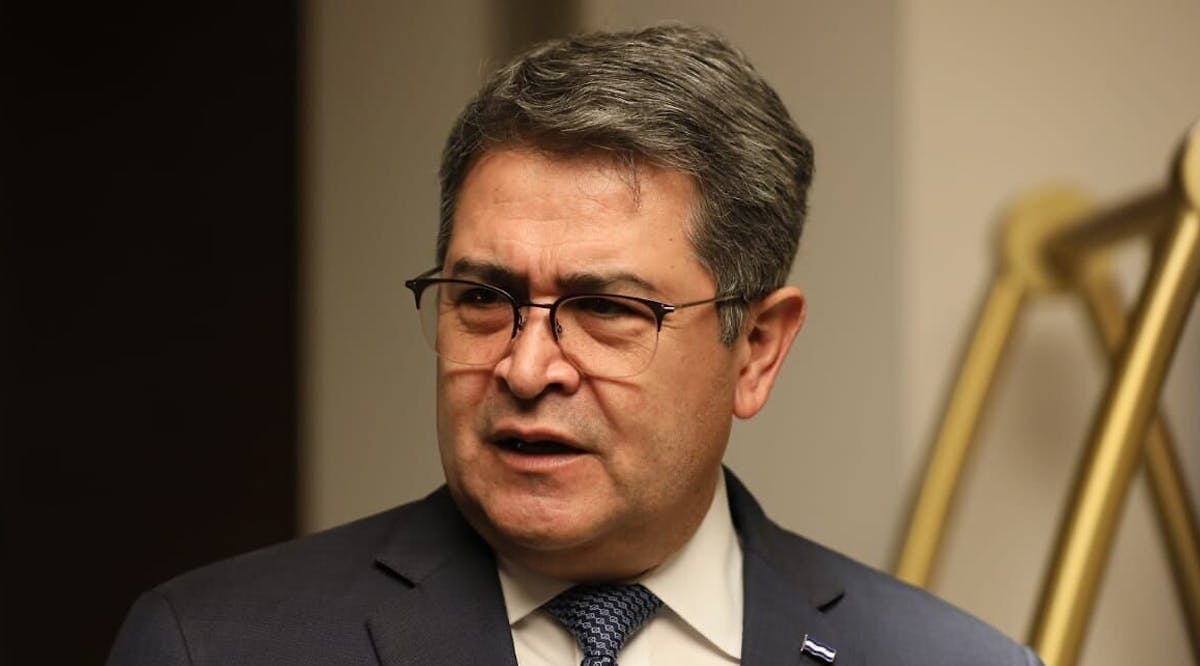 Outgoing Honduras President Says Christians, Parliament Will Protect Strong Israel Ties
"Mr. President, you are a true friend of Israel," Prime Minister Naftali Bennett told Juan Orlando Hernández shortly before the inauguration ceremony for Honduras's new embassy in Jerusalem in June. "The Jewish people have a long memory, and you will be recorded in the pages of history as having done a brave and justified deed for the State of Israel."
Moving the embassy wasn't the only policy the Honduran leader enacted in support of Israel. Throughout his eight years as president, Hernández has made the Central American nation — which recognized the State of Palestine less than three years before he took office — into one of Israel's most reliable allies.
Besides becoming the fourth country to open an embassy in Jerusalem, Honduras under Hernández's leadership has regularly supported Israel at the UN and other international bodies.
But Hernández is leaving office on January 27, to be replaced by Xiomara Castro, a self-proclaimed democratic socialist whose husband and campaign manager allied himself with far-left Venezuelan leader Hugo Chávez and Cuba's Fidel Castro when he was the president himself. The president-elect has declared her intention to overturn many of Hernández's policies.
"The Christian people in Latin America, the Jewish people in Latin America, we have to create a coalition in order to advocate for Israel," Hernández said. "And I believe in the Christian community you have very important support. I'm not just talking about Central America. I'm talking about the whole Latin America region."
Given the significant economic and social challenges Castro will face when she assumes the presidency in late January, she has good reason to choose the pragmatic path of continuing cooperation with Israel and the US. Her silence on the issue to this point indicates that she may well be waiting to make up her mind. Israeli officials, Honduran friends of Israel, and Hernández himself will be watching closely in the coming weeks to try to gain a sense of where Israel-Honduras ties are headed. (TOI / VFI News)