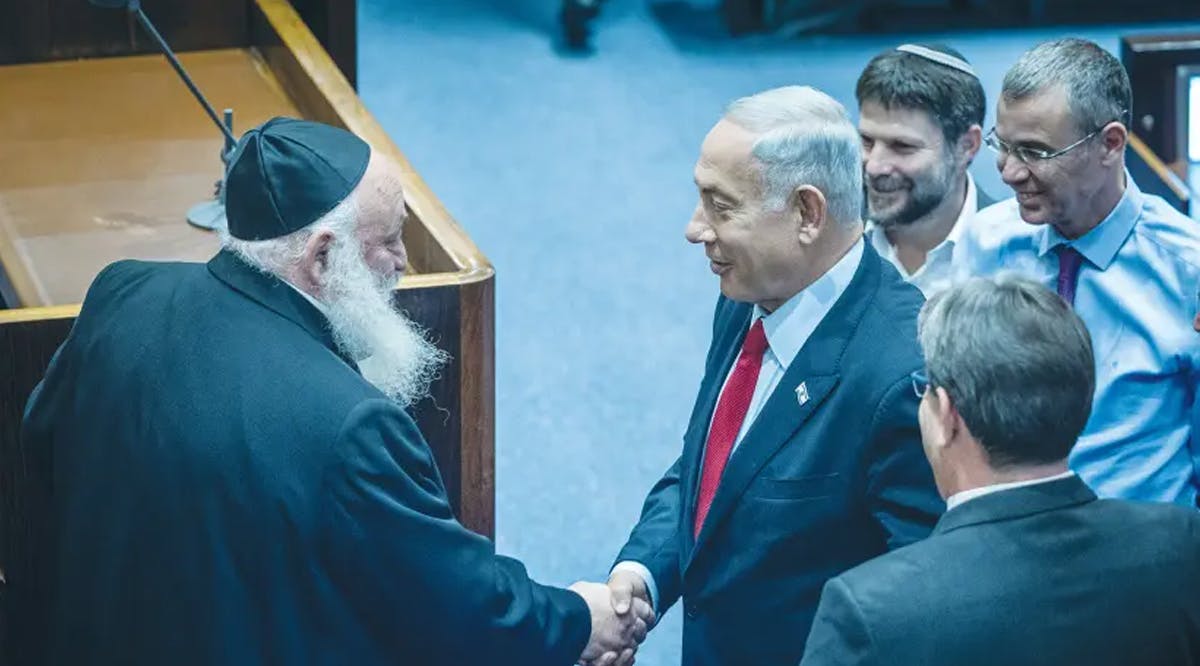 Government Will 'Fall Apart' without Law on Haredi Military Exemption, Warns Minister
Housing and Construction Minister Yitzhak Golknopf, head of the United Torah Judaism (UTJ) party, said Prime Minister Benjamin Netanyahu's coalition could collapse if a law that exempts members of the ultra-Orthodox community from military service does not pass.
"If the [military] draft outline is not settled, the government will fall apart," the headline for Goldknopf's interview read. The remarks came as Netanyahu's ultra-Orthodox allies have turned up the heat on this divisive issue in recent days.
Haredi Knesset members have leveraged the upcoming vote on the 2023-2024 state budget in late May to push for progress on the exemption law. The budget must be passed by May 29 to prevent the Knesset's automatic dissolution, resulting in snap elections.
The coalition agreement between Likud and UTJ stipulates that a Basic Law enshrining Torah study as "a foundational value in the heritage of the Jewish people" and legislation allowing for blanket exemptions from IDF service for ultra-Orthodox yeshiva students would pass before the state budget was brought to a vote.
The demand for the Basic Law on Torah study is designed to prevent the High Court of Justice from striking down the blanket exemptions law, as it has done on three occasions in the past on the basis that such exemptions violate the principle of equality for all citizens since all other Jewish men are obligated to perform military service.
Netanyahu's right-wing, religious coalition is seeking to pass new legislation that would lower the age after which men are exempt from military service from 26 to 21 years old. (TOI / VFI News)