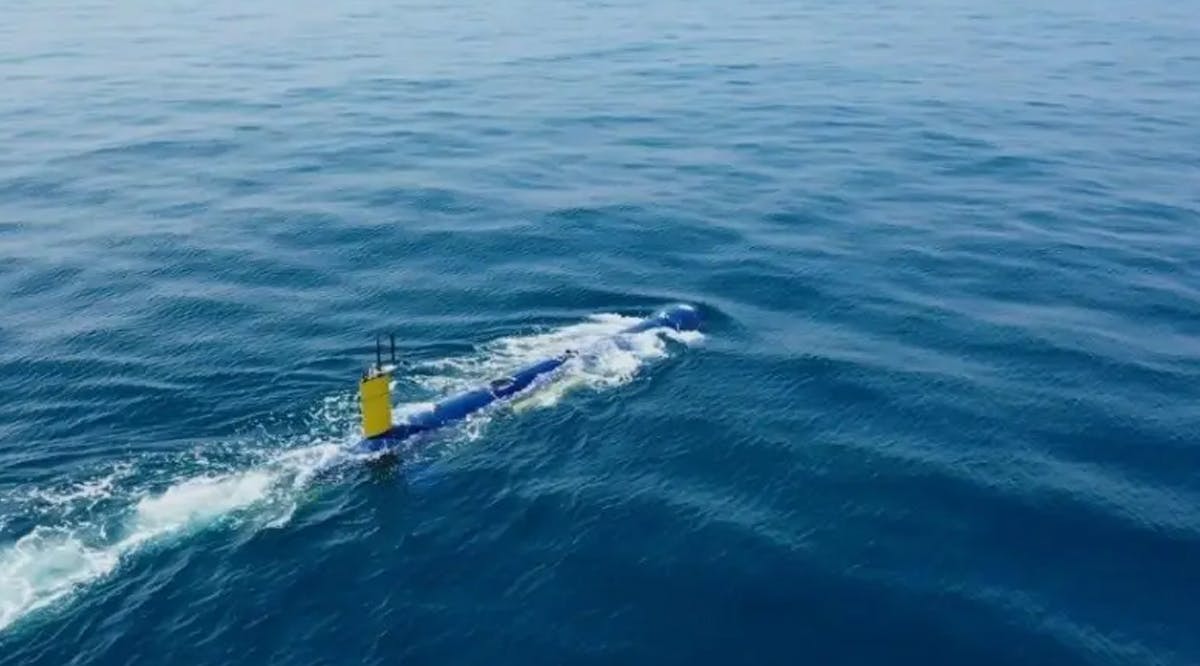 IAI Reveals First-Ever Unmanned Israeli Mini-Submarine
Israel Aerospace Industries on Thursday, May 4, revealed a first-ever and potentially game-changing Israeli-made unmanned mini-submarine. It is expected to expand the IDF's intelligence-gathering capabilities and significantly reduce maintenance and training costs.
The 12-meter-long "BlueWhale" mini-submarine is intended for covert intelligence-gathering operations. It can detect submarines and gather acoustic intelligence. It could be the start of a future in which the Israel Navy shifts to more unmanned vehicles that require fewer sailors.
In addition, the vehicle's small size, which is possible because it does not need room for human operators, makes it much harder for enemy forces to detect than many current options in the Navy.
The large autonomous underwater vehicle (AUV) has successfully conducted thousands of hours of submerged and autonomous operations. BlueWhale uses radar and electro-optical systems, "fitted to a telescopic mast, to detect sea and coastal targets," IAI said in a press release.
The mini-submarine is also equipped with "dedicated sonars to enable the detection of both manned and unmanned submarines and map mines on the seabed." In addition, a special sensor suite ensures safe transit for the submarine both below and in the proximity of the sea surface, on which it is also capable of "landing." (JPost / VFI News)
"He holds success in store for the upright, He is a shield to those whose walk is blameless." - Proverbs 2:7