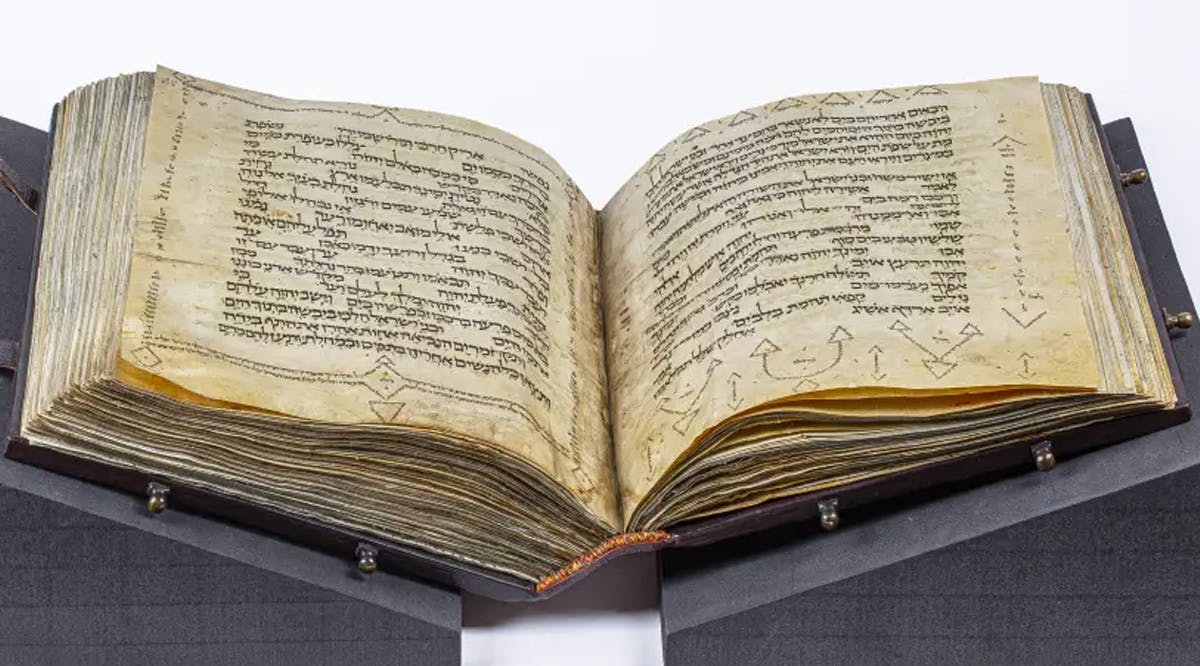 The World's Oldest Hebrew Bible Publicly Displayed in NYC
After stops in London, Tel Aviv, and other locales, the world's oldest nearly-complete Hebrew Bible is on view in New York City beginning Sunday, May 6.
Known as the Codex Sassoon, the book — which was written by a single Jewish scribe on 400 pages of parchment about 1,100 years ago — will be on view at Sotheby's auction house (1334 York Ave.) by appointment until Tuesday, May 16.
The following day, it will be sold at auction and is estimated to fetch between $30 million to $50 million — possibly making it the most expensive book or document ever sold.
"Codex Sassoon has long held a revered and fabled place in the pantheon of surviving historic documents and is undeniably one of the most important and singular texts in human history," Richard Austin, Sotheby's global head of books and manuscripts, said.
"In Codex Sassoon, a monumental transformation in the history of the Hebrew Bible is revealed," said Sharon Mintz, Sotheby's senior Judaica specialist for books and manuscripts.
"The biblical text in book format marks a critical turning point in how we perceive the history of the Divine word across thousands of years and is a transformative witness to how the Hebrew Bible has influenced the pillars of civilization — art, culture, law, politics — for centuries."
Sotheby's New York galleries are free and open to the public, and the Codex Sassoon can be viewed by appointment. (INN / VFI News)
"He answered, 'I am a Hebrew and I worship the Lord, the God of heaven, who made the sea and the dry land.'" - Jonah 1:9
The suggestions, opinions, and scripture references made by VFI News writers and editors are based on the best information received.

Want to see more from VFI? Follow us on Facebook: https://www.facebook.com/visionforisrael and hit "like" if you like us!